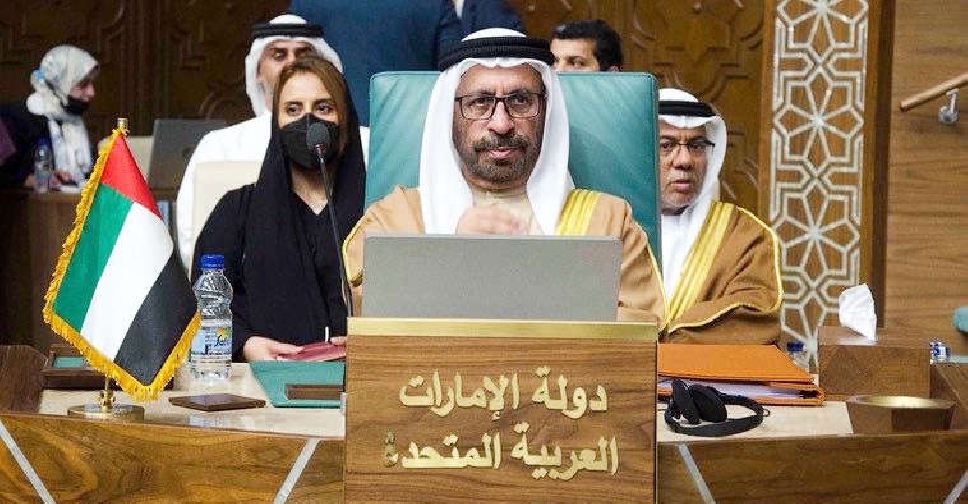 WAM
The UAE has reaffirmed its right to self-defence in response to armed aggression and to preserve its sovereignty and territorial integrity under international law.
The pledge came from a speech made by Minister of State Khalifa Shaheen Al Harar, during the 157th ordinary session of the Arab League Council, held in Cairo.
He reiterated that attacks by terror groups will not continue without a comprehensive response and the UAE has the legal and moral right to prevent terrorism from threatening its soil.
Al Marar added the UAE's faced attacks by Houthi militias targeting civilian areas and highlighted the unanimous statement issued by the UN Security Council which branded them as the "Houthi terrorist group."
The minister stressed that the UAE has sufficient capabilities to protect its people and residents to ensure they may live in safety and security. He also pointed out that the terrorist Houthi militias would not have continued their aggression, crimes, intransigence and rejection of peaceful solutions to the Yemeni crisis had it not been for the flow of weapons from Iran in blatant violation of relevant UN Security Council resolutions.
"Nor would they have continued their aggression but for the indifference and failure of the international community to take a decisive position toward these terrorist groups continuing their evil acts," he added.
He underlined the importance of continuing to call on all countries to designate the Houthi militias as a terrorist entity, noting that such a designation would not disrupt humanitarian support to the people of Yemen or interfere with "our endeavours to reach a ceasefire agreement and political solution to the conflict in Yemen."
"At a time of heightened anxiety and tension due to the situation in Ukraine, it is necessary to emphasise giving priority to protecting civilians, respecting international humanitarian law, and upholding the principles of peace and stability at the regional and international levels," he said.
#UAE re-affirms right to protect its soil, gains from terrorism threats#WamNews https://t.co/G4HTbZee9Y pic.twitter.com/MiPN0erq1Z

— WAM English (@WAMNEWS_ENG) March 10, 2022
More from UAE