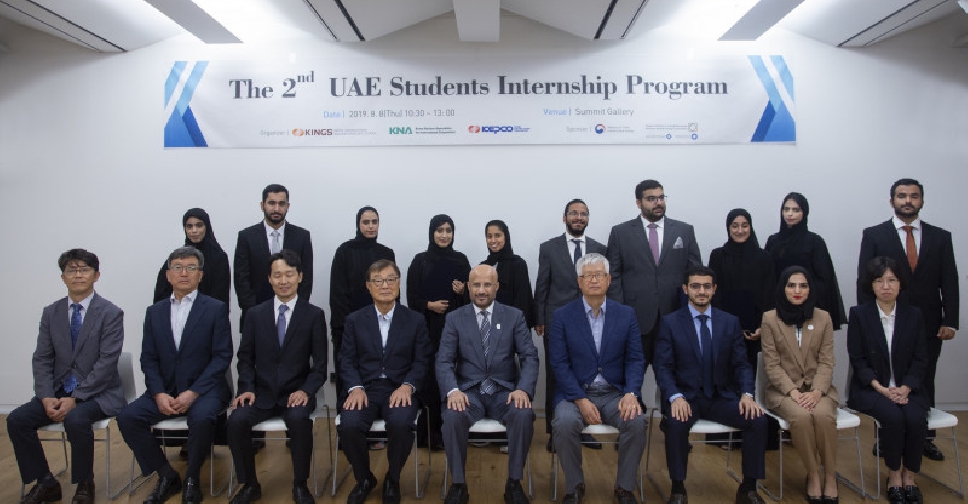 WAM
Ten Emirati students have returned to the UAE from South Korea after successfully completing a nuclear energy internship programme.
The Khalifa University undergraduate students gained hands-on experience and received intensive training on complex nuclear energy systems.
The programme was organised by the Emirates Nuclear Energy Corporation (ENEC) in partnership with the International Nuclear Graduate School (KINGS).
The students visited and trained at some of South Korea's leading science research centers and industrial parks, as well as the country's most advanced nuclear energy plants.
Construction of the UAE's first nuclear facility, the Barakah Nuclear Energy Plant in Al Dhafra, has reached an advanced stage, with the first of four units already built.
The plant is expected to become operational by 2020.