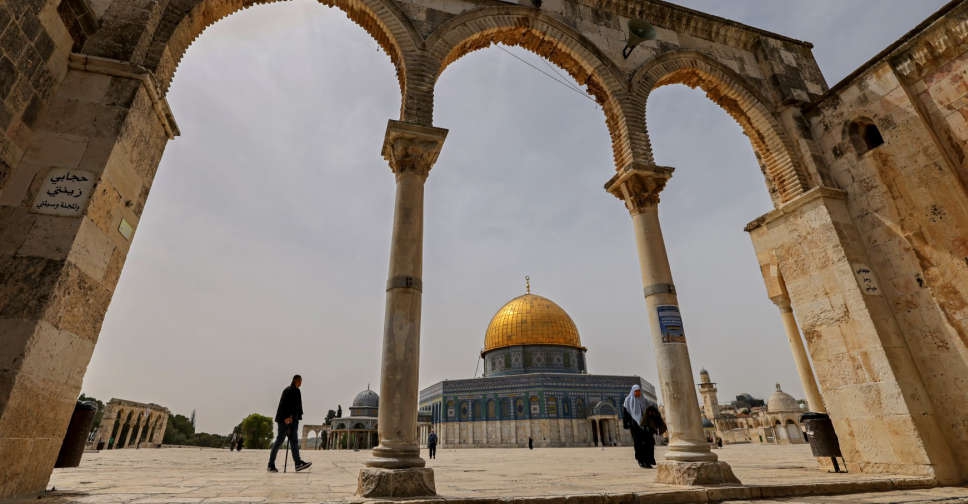 AFP/ AHMAD GHARABLI
The UAE's summoned the Ambassador of the State of Israel to the UAE to protest and denounce events in Jerusalem and Al Aqsa Mosque, which have led to a number of civilians being injured.
Amir Hayek, was called upon by the Minister of State for International Cooperation, Reem bint Ibrahim Al Hashemy, who stressed the need to immediately stop the attacks, provide full protection for worshippers, respect the right of Palestinians to practice their religious rites, and halt any practices that violate the sanctity of Al Aqsa Mosque.
Moreover, she expressed concern over the escalation of tension that threatens stability and security in the region.
Al Hashemy stressed the need to foster an appropriate environment that would allow a return to serious negotiations aimed at achieving a just and comprehensive peace and the establishment of an independent Palestinian state on the 1967 borders with East Jerusalem as its capital, in accordance with legitimate international resolutions and the Arab Peace Initiative.
#الإمارات تستدعي السفير الإسرائيلي للاحتجاج على الأحداث التي تشهدها #القدس و #المسجد_الأقصى#وام https://t.co/dhsNBtATBv pic.twitter.com/kdaNMpO1Nk

— وكالة أنباء الإمارات (@wamnews) April 19, 2022
More from UAE