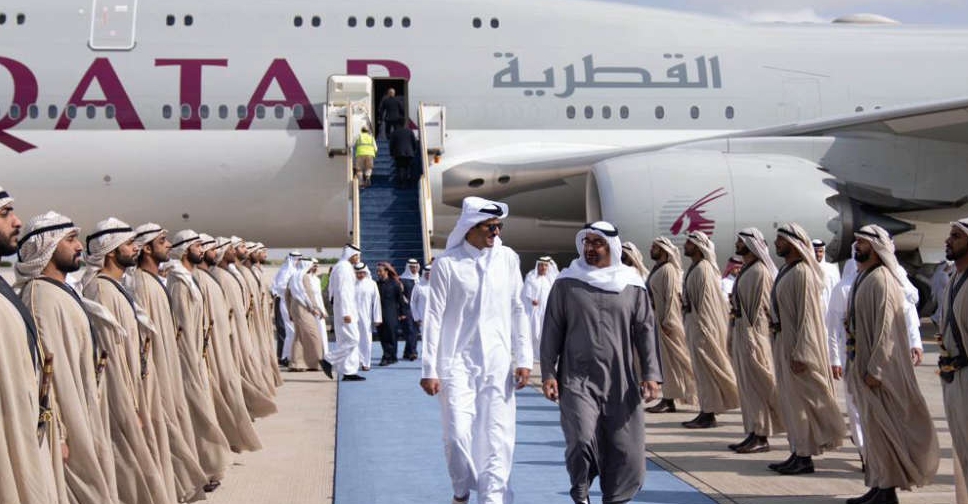 President His Highness Sheikh Mohamed bin Zayed Al Nahyan on Wednesday welcomed Qatar's Emir Sheikh Tamim bin Hamad Al Thani as he arrived in Abu Dhabi for the "fraternal consultative meeting".
He will be joined by leaders of the GCC, Egypt and Jordan in the UAE capital.
According to the national news agency WAM, the meeting, called by Sheikh Mohamed, will discuss about the "various aspects of cooperation that serve stability and prosperity in the region".
Sultan Haitham bin Tariq of Oman and President Abdel-Fattah El-Sisi of Egypt also landed in Abu Dhabi on Wednesday, while King Hamad bin Isa Al Khalifa of Bahrain and King Abdullah II ibn Al Hussein of Jordan arrived a day earlier.