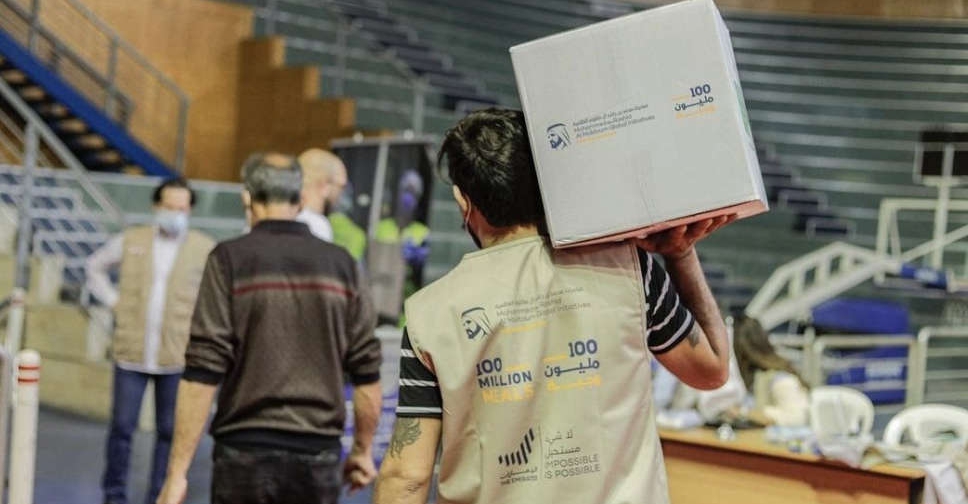 @OneBillionMeals/ Twitter
Unique vehicle number plates will be auctioned off in Abu Dhabi and Dubai to support the UAE's One Billion Meals donation drive.
The initiative, in collaboration with the Roads and Transport Authority (RTA), Abu Dhabi Police and Emirates Auction, will give bidders the chance to get their hands on special licence plates – with all proceeds going towards feeding the poor in 50 countries around the world.
The first auction will be held in Dubai on Saturday, April 16, while Abu Dhabi will host the second one next week.
Two online auctions will also be held to boost the fundraising efforts.
Special numbers in Dubai
The first 'Most Noble Numbers' charity auction will be held in Dubai on Saturday at the Four Seasons Hotel Jumeirah.
AA8, F55, V66 and Y66 will be among those going under the hammer.
Competing for Charity in Abu Dhabi
The second 'Most Noble Numbers' charity auction will be held on Wednesday, April 20, at the Emirates Palace hotel in Abu Dhabi.
It will offer special Abu Dhabi plates, including numbers 11, 20, and 999 from code 2 and plate number 99 from code 1.
555 Online Auction
The online auction for 555 distinct vehicle plate numbers will be held on April 17 and 18.
It will include a series of distinct double-digit numbers such as 88 from code 1 and triple-digit numbers such as 111 from code 12, in addition to special four-digit numbers like 1111 from code 2 and 8888 of the code 1.
Five-digit numbers such as 11111 of code 2 and six-digit numbers such 777777 code 1 are also on offer.
It's easier to take than to give. It's nobler to give than to take. The thrill of taking lasts a day but that of giving, lasts a lifetime.

Join us, by donating a meal today!#Dubai #UAE #onebillionmeals #donation #charity #kindness #support #freewill #feedachild pic.twitter.com/bGZKnba0Oc

— One Billion Meals (@OneBillionMeals) April 11, 2022