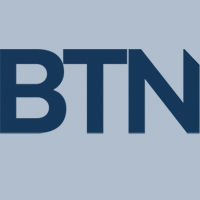 United Airlines and Emirates have formed a new partnership that includes a new United route to Dubai, codeshares at certain destinations and mutual loyalty benefits, the carriers announced Wednesday.
Starting in November, Emirates customers flying to Chicago, Houston and San Francisco will have access to nearly 200 US cities via the United network. At eight other US airports served by Emirates – Boston, Dallas, Los Angeles, Miami, New York-JFK, Orlando, Seattle and Washington, DC-Dulles – the airlines said they will have an interline agreement in place.
In addition, in March 2023 United plans to launch a direct flight between Newark Liberty International Airport and Dubai, connecting passengers via Emirates' sister airline Flydubai to more than 100 cities in Africa, Asia and the Middle East. Tickets for the new Newark-Dubai route are now on sale. The route will be served by a Boeing 777-300ER aircraft.
Customers of both airlines will "soon" be able to book these connecting flights on a single ticket, pending government approval of the codeshare and the new Dubai flight, according to the carriers. Additionally, the agreement will allow Emirates Skywards loyalty members to earn miles when traveling on United-operated flights, and United Mileage Plus members flying on United's Newark-Dubai flight will be able to earn and redeem miles, when connecting on Emirates and Flydubai flights.
The two carriers have been in talks for about two years, United SVP of global network planning and alliances Patrick Quayle told BTN at a Wednesday event in the United hangar at Dulles International Airport.
He added that while there is a "play for business travel" as part of the new deal, there is also a "play for the overall segment of the cabin, be it business, premium economy or economy. This partnership is about sustainability and about longevity and about having something that will last. We go after all traffic segments. That's the beauty of the Dubai hub – between Emirates and Flydubai, we can hit so many places in the world that we didn't have access to before ."
American legacy carriers sparred several years ago with Gulf carriers on issues including competition, and officials noted that interpersonal relationships helped facilitate the development of the partnership between Emirates and United.
Quayle added that there was "a lot of baggage between the US airlines and the Middle Eastern airlines, and so I see my role as alliance chief as kind of a secretary of state," he said. "It's about diplomacy, reaching out and working together. The first thing we had to do was have a relationship, then we could have a friendship. Once you have a relationship and friendship, then you can build a partnership, and that's what we've announced today."