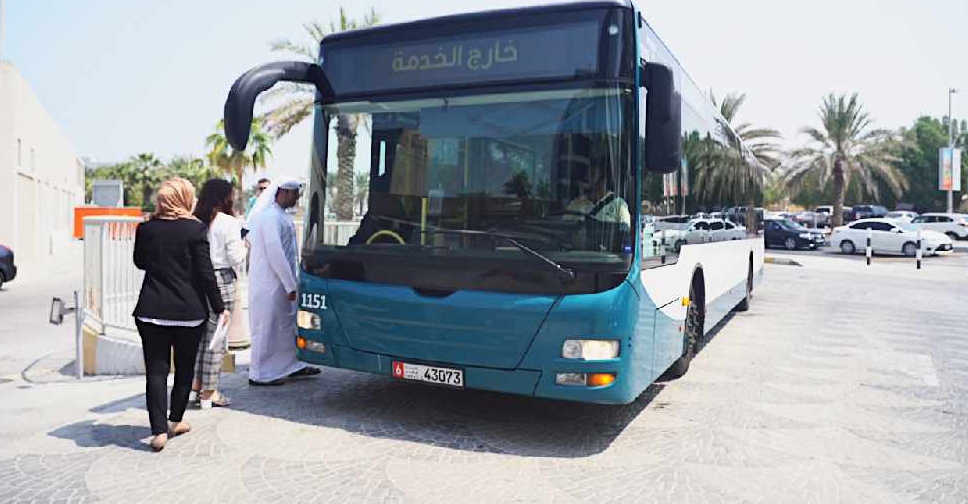 File Picture
The public can get free rides on Abu Dhabi public buses if they hand in empty plastic water bottles.
That's according to the "Points for Plastic: the Bus Tariff" initiative by the Integrated Transport Centre (ITC) of the Department of Municipalities and Transport in Abu Dhabi.
It's in cooperation with Environment Agency – Abu Dhabi (EAD), Abu Dhabi Waste Management Centre "Tadweer", and "DGrade".
Passengers will be able to exchange plastic bottles for points. Each single small bottle (600 ml or less) will be 1 point, while larger bottles will gain 2 points. Each point is equal to 10 fils, with 10 points equalling to AED 1.
The points can be compiled and transferred to the "Hafilat" bus card.
Authorities added that plastics deposit machine will be installed at Abu Dhabi's main bus station.