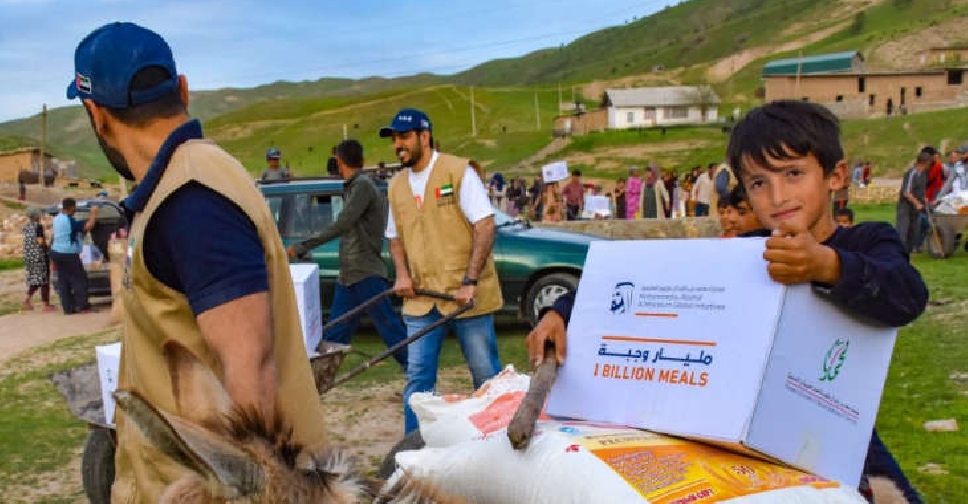 WAM
The 1 Billion Meals initiative, which aims to provide food to the underprivileged in 50 countries around the world announced that it has started distributing supplies in 13 countries, less than three weeks after its launch at the beginning of the Holy Month of Ramadan.
The 13 countries where distribution has begun are Nigeria, India, Sudan, Jordan, Lebanon, Kyrgyzstan, Egypt, Tajikistan, Uganda, UAE, Kosovo, USA, and Albania utilising the existing field and logistical networks of the initiative's operational partners.
Operations have been organised in cooperation with the UN's World Food Programme (WFP), the Food Banking Regional Network (FBRN), the Mohammed bin Rashid Al Maktoum Humanitarian and Charity Establishment (MBRCH), the United Nations High Commissioner for Refugees (UNHCR), the UAE Food Bank, and several local charity and humanitarian organisations in the beneficiary countries.
The 1 Billion Meals initiative, the largest of its kind in the region, represents the values of the Mohammed bin Rashid Al Maktoum Global Initiatives, which aims to involve everyone in charity and humanitarian work, including individuals and organizations from various sectors in the UAE and the world.
More from UAE