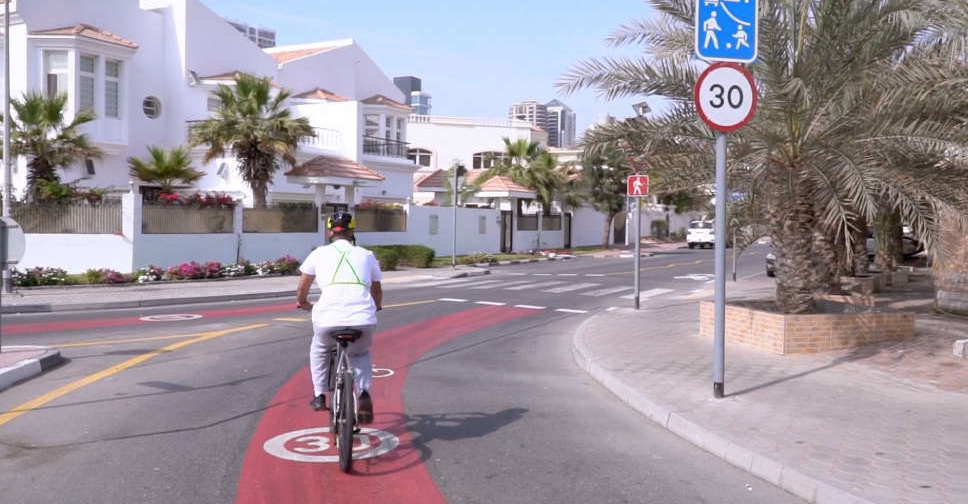 RTA Dubai
Dubai's Roads and Transport Authority (RTA) is expanding its soft mobility project to Al Barsha 1 and 2.
More cycling tracks, bike racks, shaded areas, pedestrian crossings, and pick up and drop off points will be constructed in a bid to encourage people to use non-motorised means of mobility, such as cycling and walking.
The expansion project in Al Barsha 1 and 2 is scheduled for completion in the third quarter of next year.
The RTA is also planning to implement similar projects in eight other districts: Al Ras, Al Bateen, Al Daghaya, Eyal Nasser, Al Souq Al Kabeer, Hor Al Anz, Abu Hail and Al Sabkha.
Accordingly, the number of districts with soft mobility elements will increase to 29 by the end of 2026.
"The initial phase of the project which covered Al Qusais 1, Al Mankhool and Al Karama, has delivered excellent results," said Mattar Al Tayer, Director-General, Chairman of the Board of Executive Directors of the RTA.
"The number of cycling trips at Al Qusais 1 doubled from 1,173 journeys in 2020 to 2,346 journeys in 2021. During the same period, the number of cycling trips increased by 23% at Al Karama and 12% at Al Mankhool. Pedestrians' satisfaction with the improvement of the infrastructure as well as safety elements and soft mobility in the three districts clocked 88%, whereas the satisfaction rating of cyclists hit 87%," he added.
Dubai's soft mobility plan aims to develop an integrated infrastructure that is friendly to all by enhancing the connection between development projects, attractions areas, and mass transit stations, which requires the use of individual mobility means like walking, cycling and electric scooters.
The plan also aims to improve the first and last-mile solutions by offering an array of integral transport enablers such as cycling tracks, pedestrian crossings, rest areas, shaded areas/pathways, landscaped areas, car parks, drop-off and pick-up points and bike racks.
The project contributed to pushing the number of cycling trips in #Dubai from 20 million trips in 2020 to 36 million trips in 2021.

— RTA (@rta_dubai) May 22, 2022