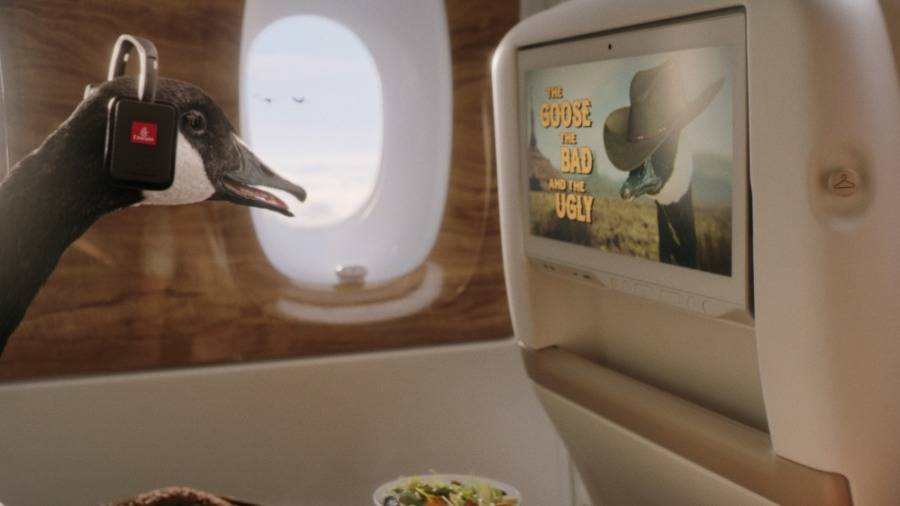 Dubai: "The Bay"
Emirates Airlines has unveiled a new and distinguished brand ambassador. After celebrities such as Jennifer Aniston, Chris Hemsworth and Jimmy Clarkson have performed this task, it is now the turn of "Jerry Geese" to invite customers to learn about the benefits and services of the world's largest international airline and choose to travel with "permanent". difference".
Emirates will launch its global advertising campaign in the US and Europe in early September, reminding customers that Emirates offers an unparalleled in-flight travel experience with award-winning in-flight entertainment, world-class cabin crew, regionally inspired cuisine and premium beverages. And to enhance the "best in the air" experience, Emirates also offers a great experience on the ground, offering various online and home check-in options, chauffeured airport transfers and exclusive private lounges.
The story of the campaign revolves around Jerry the geese, who flutters his feathers and makes the decision to fly in premium economy class with Emirates Airlines, while his companions in a flock of migratory birds take the wings of a long and exhausting journey. Jerry is seen out the airplane window, past his friends, enjoying a delicious meal and relaxing in his comfortable seat while watching The Goose, The Bad and The Ugly on his 13.3-inch personal video monitor.
"We are the ones who choose our brand ambassadors," said Richard Billington, Emirates Senior Vice President of Marketing and Branding. In terms of attributes and profile, Jerry is a smart traveler who knows what he wants and where he wants to go, but is determined to travel in style, with luxury and comfort as a priority. After reviewing his smooth travel experience, we are confident that his friends will choose to fly even better in the future."
Geese Jerry
Jerry's career began and developed at Emirates headquarters in Dubai, where the concept of his aircraft was conceived and then developed into aviation. The idea then moved to "Untold Studios" in London and 3D prototypes of geese were created through computer generated images and the imaging process took 14 weeks with the participation of a talented team who created each feather with attention to light and texture, as well as carefully created movements and added A life on the character. It took time and effort to animate Jerry's friends, photography in London to capture natural scenes and filming on an Emirates flight in Dubai.
Jerry, who is new to the field of acting, defines the most prominent stages of his career so far with his appearance in the Emirates TV ad campaign. The ad will run in 25 countries for a month, starting with the US on August 30, followed by Europe.
Throughout the shoot, Jerry collaborated fully with renowned British commentator Michael Cronin to capture the delicate notes of the seasoned nature documenter.
Jerry is a large Canadian wild goose (Branta Candensis) which has black heads and necks, white cheeks, white under the bill and a brownish body. This family lives in the polar and temperate regions of North America and migrates across the Atlantic to northern Europe.