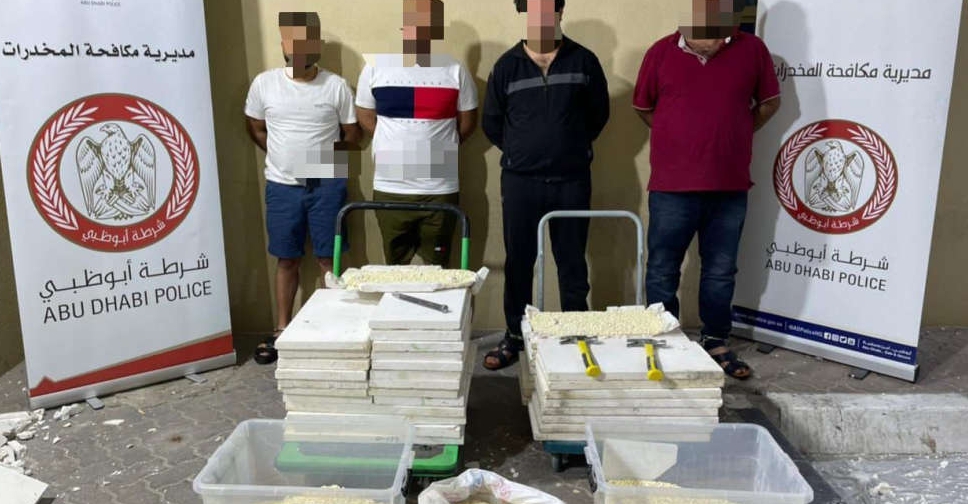 Supplied
A four-member gang who hid 600,000 Captagon pills inside concrete slabs has been arrested in Abu Dhabi.
Their plans to distribute the drugs in the country were thwarted by Abu Dhabi Police in an operation codenamed 'Poison Stones'.
Brigadier Taher Ghareeb Al Dhaheri, Director of the Anti-Narcotics Department said the men concealed the drugs in an innovative way inside construction materials, but the efficiency and competence of the authorities stopped them from achieving their goal.
He called on the public to immediately report any suspected drug-related activity to the police and not to respond to random advertisements promoting drugs, especially on social media.