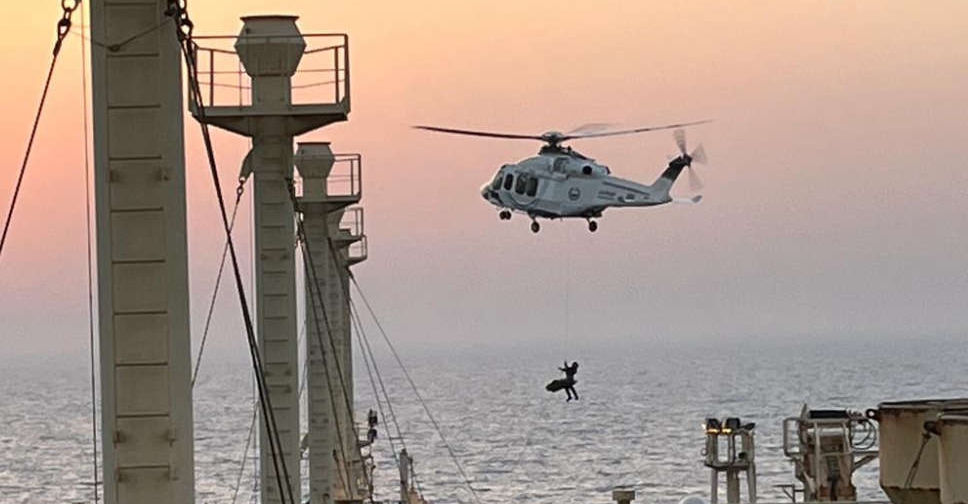 Supplied (Dubai Police)
A sailor who suffered a heart attack while working on a commercial ship has been airlifted to safety in a critical rescue operation by Dubai Police.
The vessel was outside Dubai's territorial waters when the 64-year-old Polish national fell ill.
The Dubai Police Air Wing received an alert from the National Search and Rescue Centre on Monday around 6:30 pm, saying the sailor required immediate medical attention.
His ship was located at 28 nautical miles in the Arabian sea but it had no helipad, so the paramedics were lowered on to the vessel before they lifted the sailor on to the chopper using a crane.
"Once the sailor arrived safely on board, the paramedics provided all necessary medical aid while he was being transported to Rashid Hospital for further treatment," said Colonel Khalfan Al Mazrouei, Deputy Director of the Air Wing Centre.
Colonel Ali Al Muhairi, Director of the Dubai Police Air Wing Centre said his team's "swift response and professionalism" contributed to saving the sailor's life.