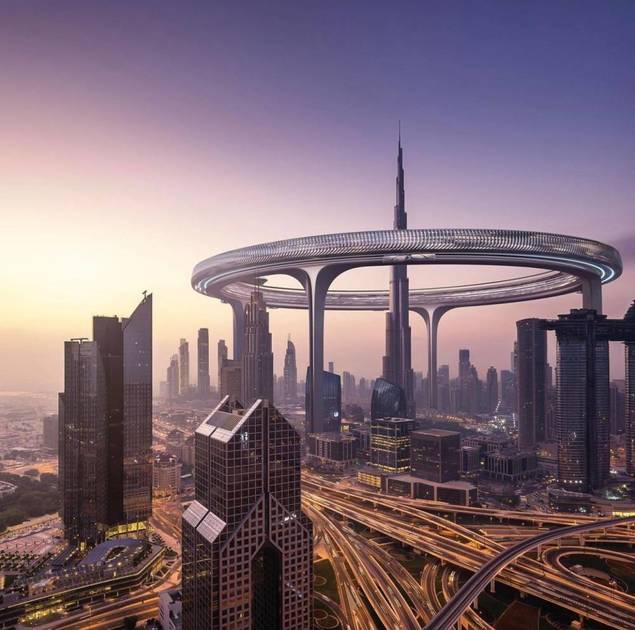 Dubai: "The Bay"
Crowds on social media shared images of an innovative future project of what is believed to be a giant ring at a height of 500 meters surrounding the Burj Khalifa, Dubai's never-before-seen icon.
Architecture firm Zenera Space has created a revolutionary concept that will change Dubai's skyline.
The project, which is still only an idea outside the plan, is known as the 550-meter-long center ring, which will encircle the Burj Khalifa. The designers hope it will shake up the traditional ideas of gated communities and skyscraper homes. It is also intended to be sustainable and self-sufficient.
Illustrations by the artists show the impressive size of the structure, which is hoped to encompass the whole of downtown Dubai with a circumference of three kilometers.
It is divided into smaller units, which must contain housing as well as public, commercial and cultural spaces.
The ambitious project was put together by Ngos Choudary and Nils Rhimes, co-founders of Zenera Space, who often focus on experimental architecture that explores and addresses social boundaries and environmental issues.