Celebrity Arab chef Nidal Albrihi unveils the secrets of creamy shrimp fettucine and Musakhan rolls as part of a special masterclass at Expo Centre Sharjah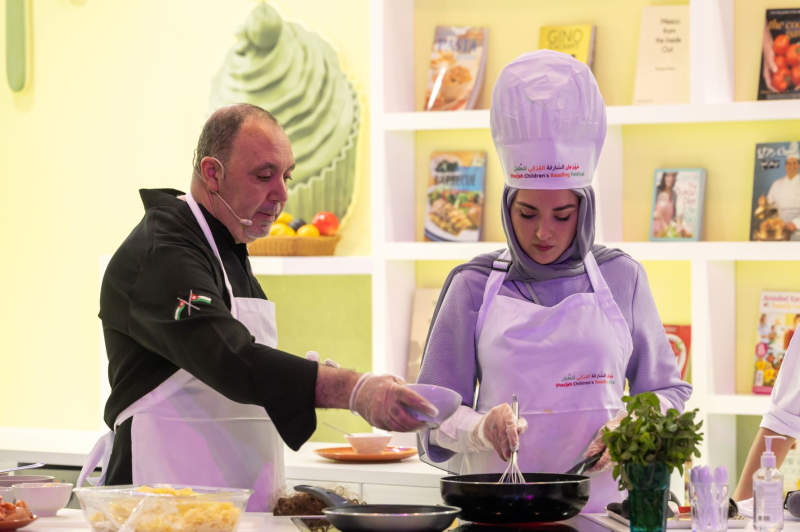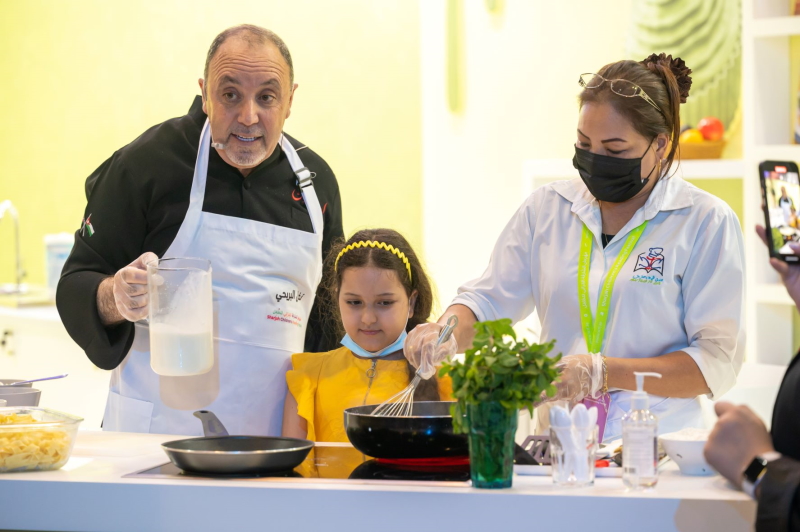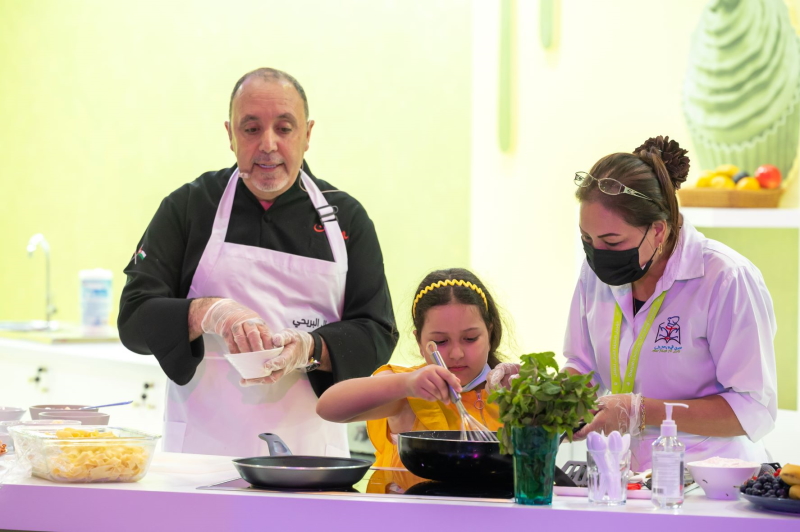 Young foodies and budding chefs at the 13th Sharjah Children's Reading Festival (SCRF) took their culinary skills to a new level with a masterclass in a range of delicious and healthy meal preparations under the tutelage of celebrity Arab chef Nidal Albrihi.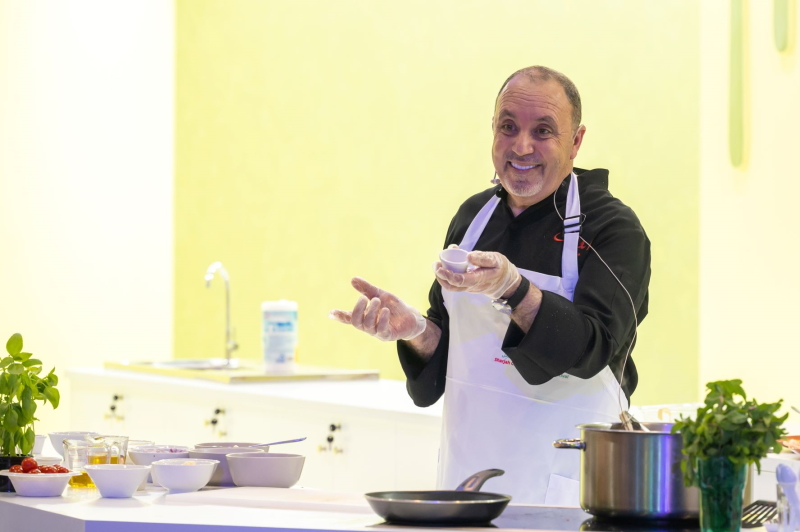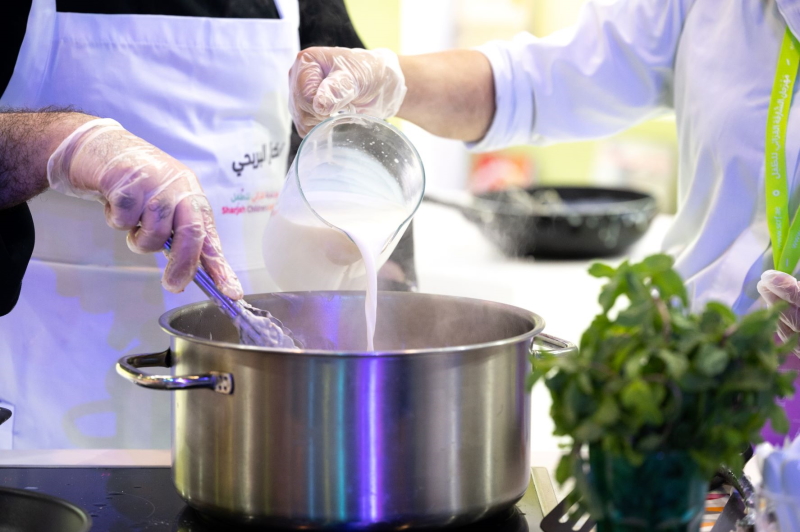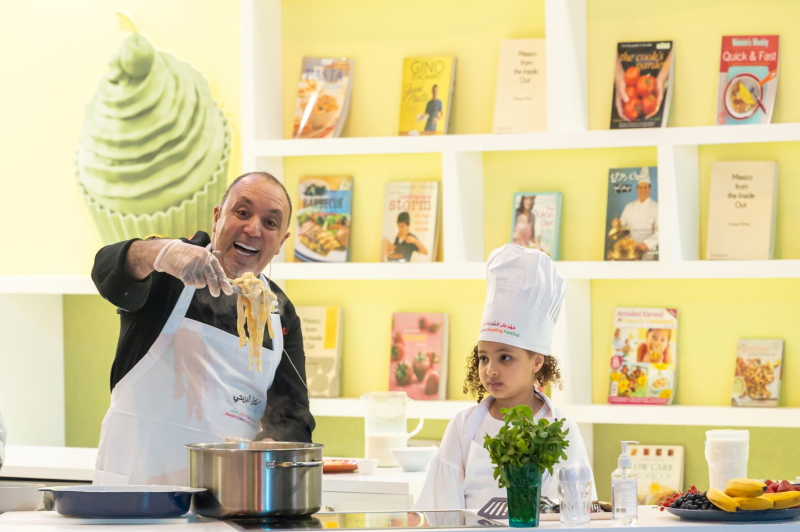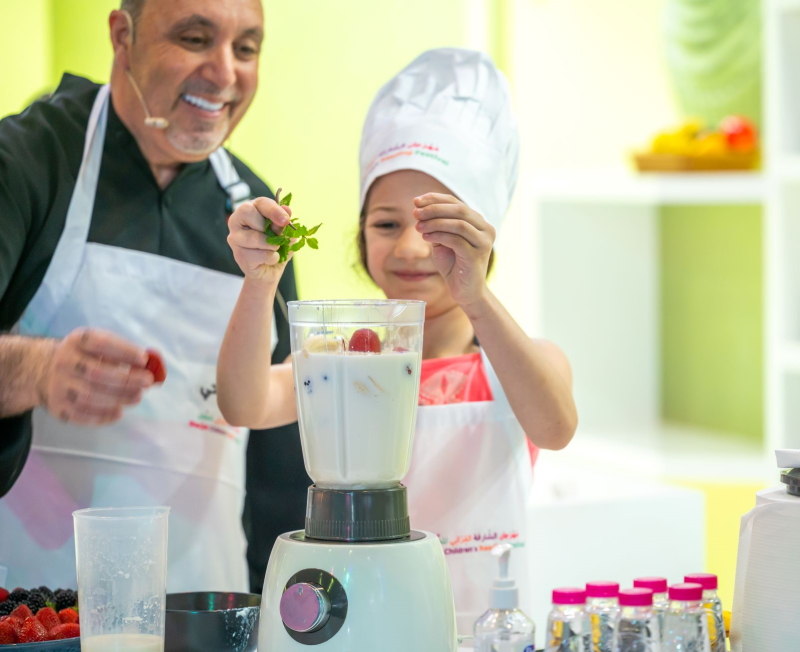 The Jordanian-born reality TV star, began the 45-minute-long cookery session by first unveiling the secrets of flavoursome Musakhan rolls before whipping up glasses of mixed berry smoothie and serving up a platter of creamy shrimp fettucine.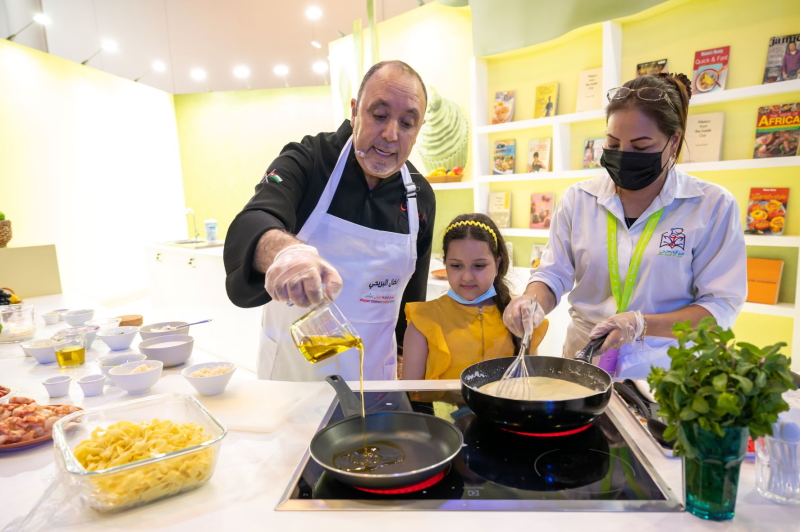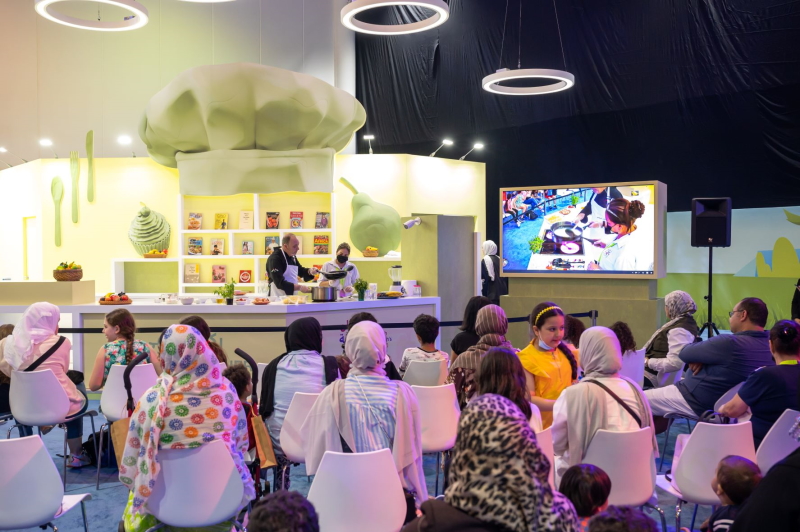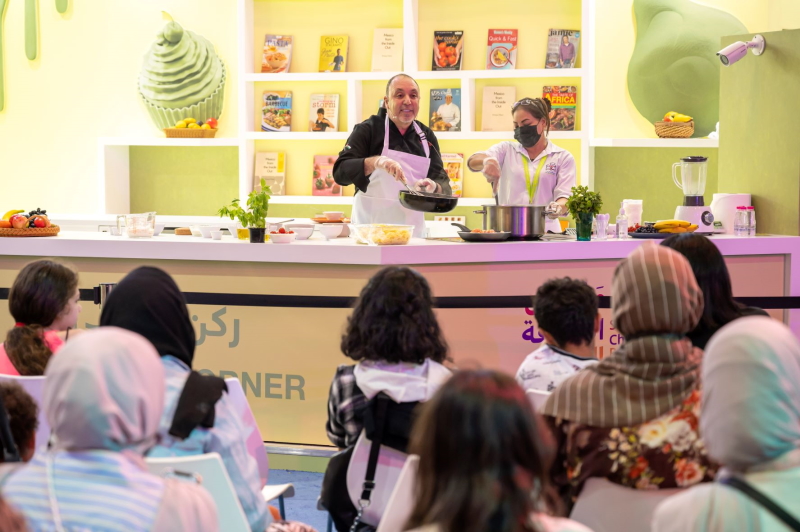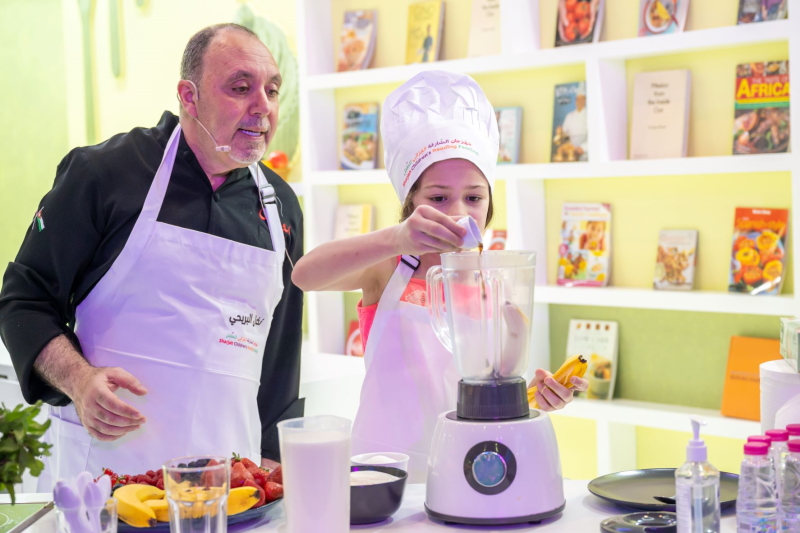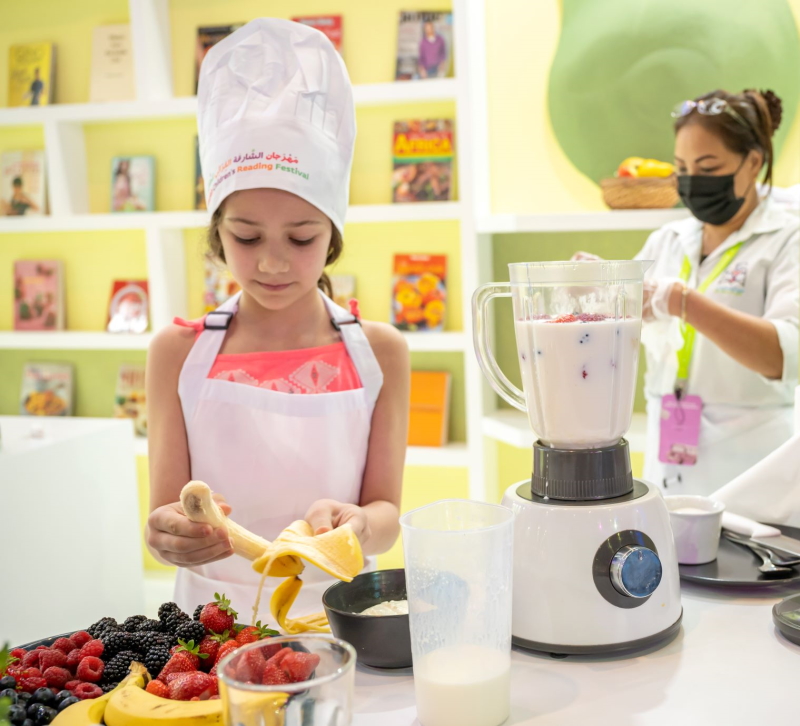 "It's a healthy option for the kids and easy to make at any time of the day," said Albrihi, explaining why he chose to make Musakhan Rolls, a popular Palestinian Arab delicacy, also commonly known as Sumac chicken rolls. "They are made of pan-roasted chicken with caramelised onions, flavoured with Sumac and wrapped in Saj bread. The final and the most important part is baking the rolls to a crispy perfection."
Albrihi followed this with a lesson on preparing shrimp fettucine from scratch. "It's creamy, cheesy, and full of flavour. And what enhances it is the addition of shrimps," he added, while decoring the old Italian classic dish before serving smoothies made of a blend of fresh strawberries and blueberries.
"This (smoothie) is absolutely important because it not only completes the meal but also provides children with essential vitamins and minerals," said the chef.