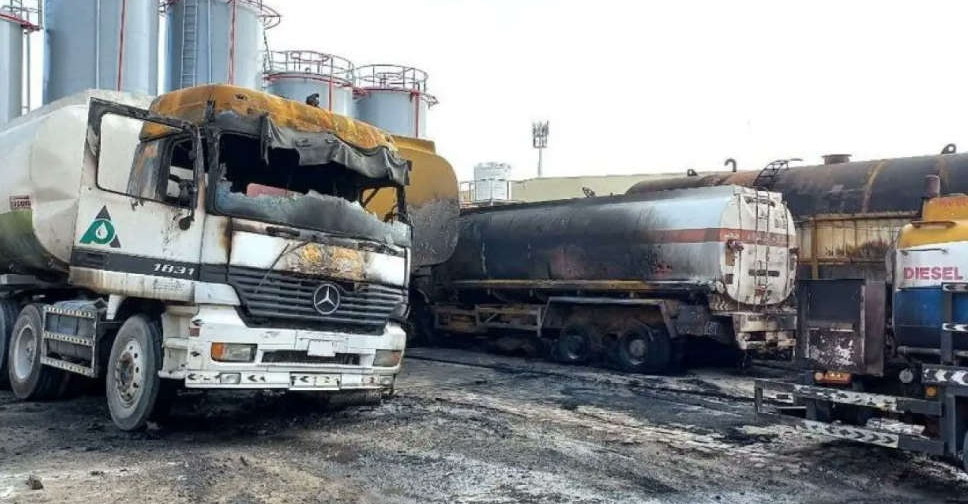 @ajmanpoliceghq/ Twitter
Ten diesel tankers were destroyed in a fire that broke out in Ajman's Al Jurf Industrial Area on Thursday.
According to Ajman Civil Defence, the incident was reported at 1:40 am and the blaze was brought under control within an hour.
They added that the trucks belonged to two fuel companies. No casualties were reported in the incident.
An investigation has been launched into the cause of the fire.