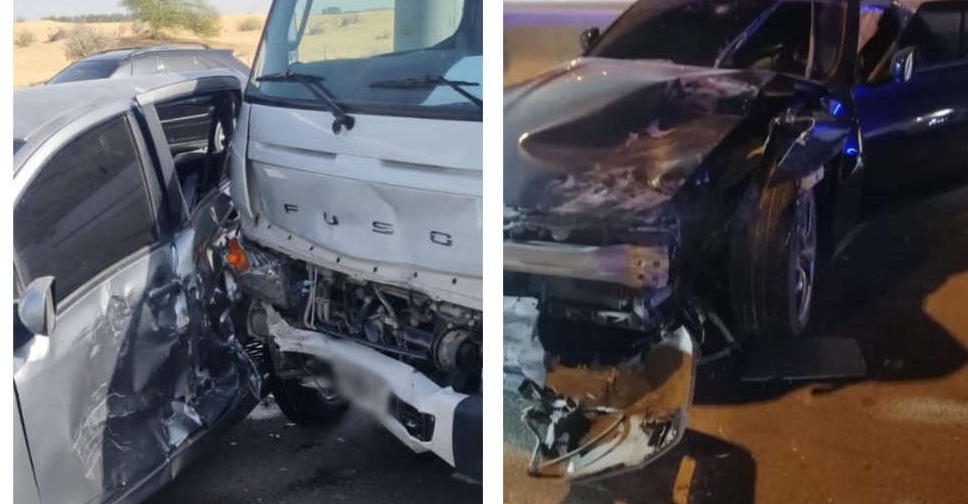 Dubai Police
Multiple road accidents in Dubai have claimed the lives of two people and wounded two others in a single day this week.
According to the Dubai Traffic Police, the reasons for the four accidents recorded on Monday (April 18) were due to overspeeding and failing to maintain safe-distance between the vehicles.
The first accident happened on Emirates Road near Tripoli Bridge involving three vehicles, leaving one critically injured. The second crash involved a bike and a truck on Dubai-Hatta Road near Lehbab roundabout, with the biker later succumbing to his injuries.
A third crash between a truck and four cars on Sheikh Mohammed Bin Zayed Road in front of City Centre Mirdif left one person critically injured, while a jaywalker was fatally run-over on Dubai-Hatta Road.
The authorities have reminded motorists to be extra cautious on the roads to ensure their own safety and that of other road users.