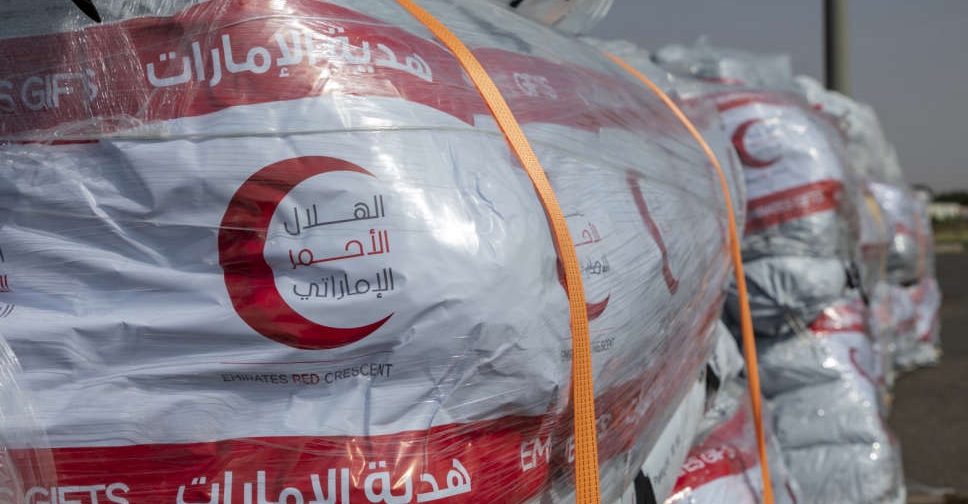 WAM
An airlift of relief loaded with 30 tonnes of humanitarian aid, including essential food and medical supplies, arrived in Sudan from the UAE for those affected by the floods that hit several parts of the country recently.
This is the second batch of relief sent by the UAE over the past few days upon the directives of President His Highness Sheikh Mohamed bin Zayed Al Nahyan and the monitoring of H.H. Sheikh Hamdan bin Zayed Al Nahyan, Ruler's Representative in Al Dhafra Region and Chairman of the Emirates Red Crescent (ERC).
Emirates Red Crescent are overseeing the transportation of humanitarian aid, currently benefiting more than 140,000 people hit by the the torrential rains and floods.