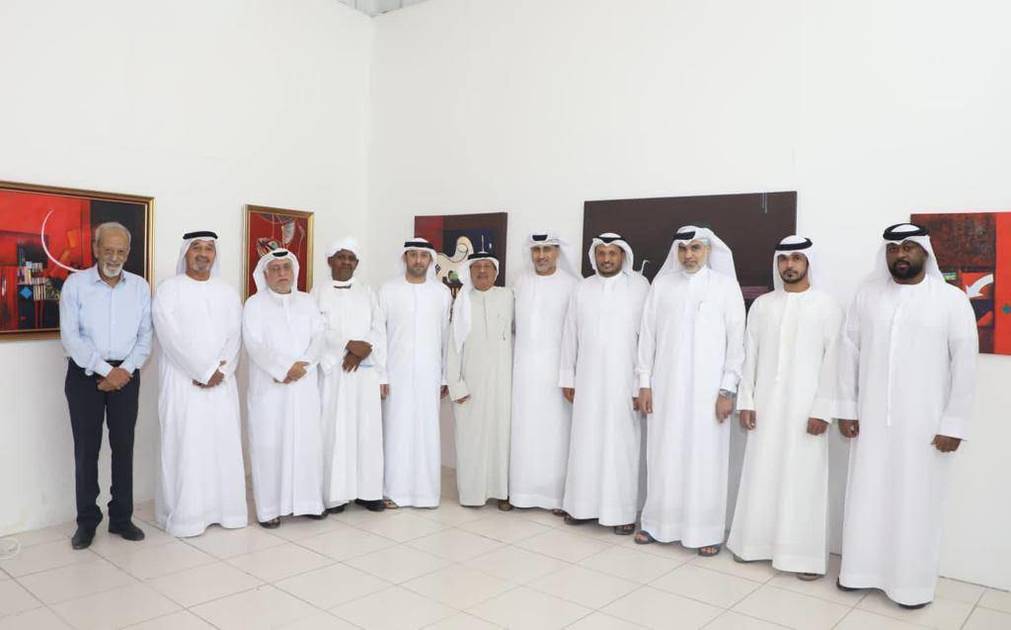 Mohamed Ibrahim Al Qaseer, Director of Cultural Affairs at the Ministry of Culture in Sharjah, opened the personal exhibition of Sudanese artist Ahmed Al Tayeb Al Hajj "To the Far Horizon" at the Emirates Fine Arts Society in the presence of Salem Al Junaibi, President of the Society and a number of Emirati and Arab artists and creators.
The exhibition, which includes 50 works, continues until June 15 at the association's headquarters in the heart of Sharjah.
Al-Tayeb presents a series of remarkable works of art that preview the color and reduce the line that makes up the image, which is a chromatic reduction that provides indications for reading the work of art so that the recipient understands it by seeing its dazzling details.
The Sudanese artist expressed his delight at the association's host of his personal exhibition, saying: "This exhibition is a presentation of my first work of art, and the paintings are simplified in a way that any recipient can understand, and the works reflect the Sudanese mood in its various "In return, I leave an empty space for the viewer to examine for himself what is hidden and to read what he sees according to his intellectual and cultural reference." Al-Hajj continued, "The United Arab Emirates is a great incubator for different types of art and different cultural identities, and this homogeneity enriched all the inhabitants of the country, and its positive impact was reflected in the visual arts, and I am very proud to be a part of this rich cultural system. "
The exhibition reflects the Emirates Society for Fine Arts' goal of welcoming all artists, and its willingness to hold personal exhibitions and offer art workshops to exchange experiences between creators and members of the association and present it to the public.
It is noteworthy that Al-Tayeb Al-Hajj is one of the most prominent Sudanese artists in the field of plastic art, and his works leave a clear imprint due to their unique creative style.