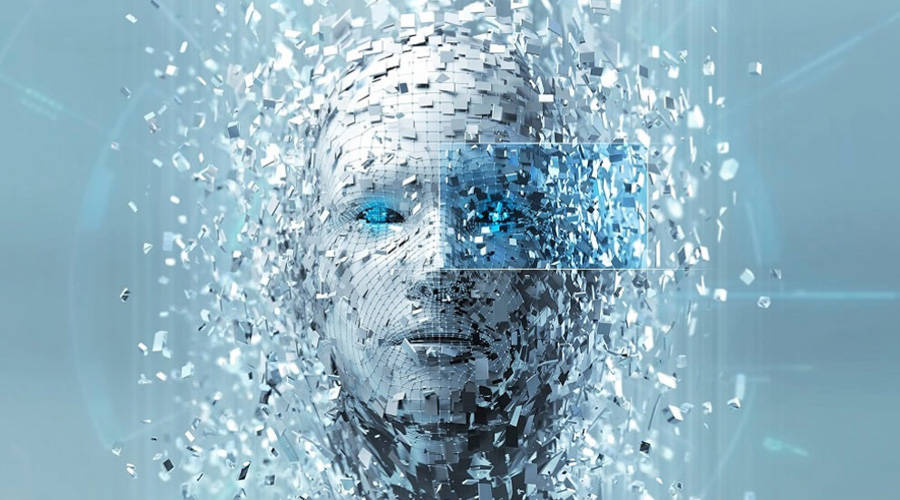 Developed by researchers from Khalifa University
Researchers: More efficient imaging in healthcare, the Internet of Things and space applications
Abu Dhabi: Abdul Rahman Saeed
A research team from Khalifa University of Science and Technology in Abu Dhabi has developed a new image compression mechanism using memristor technology. And easy storage, they found that devices could be designed 154 times smaller than previous technologies, as well as producing twice as much energy.
The team of researchers included Dr. Yasmine Al-Halawani, a PhD researcher, Dr. Bakr Mohamed, Associate Professor, Dr. Mahmoud Al-Qatiri, all from the Department of Electrical and Computer Engineering at the university, and Dr. Saeed Al- Sarawi, from the Center for Biomedical Engineering at the Australian University of Adelaide.
The research team stated that it is estimated that the number of Facebook and Instagram posts, which are stories and photos, is 350,000 stories and 150,000 photos every minute. The Zoom application hosts 208,333 participants in the meetings organized on it.
And while sending images that capture everything and anything, we lose track of the amount of energy needed to complete the transmission, which depends on the operating system of phones based on technologies that control image compression. The process of image compression requires more research if necessary in emergencies, such as smart healthcare, as reducing the size of image data reduces the necessary requirements to store them and reduces the time and energy required to send them through low-density images. bandwidth means of communication.
Dr. Yasmine Al-Halawani said: "This large amount of data needs to be processed quickly using algorithms that contribute to the interpretation of the information, and this process on the computer scale is very demanding, but" Internet of Things "devices tend to be limited in energy and resources. Therefore, we need technologies Innovative computing to achieve efficient computing, and today's traditional computing operations face great challenges in overcoming these limitations. "
And she indicated that a wide range of new memory technologies were explored with the aim of solving these challenges, including resistant random access memory, which is a promising technology for making computer technology with efficient internal memory, thanks to its ability to store and calculate data on the same device.
She explained that the random access memory device "memristor" consists of a metal oxide located between two electrodes and has the ability to change the resistance state under the influence of an appropriate electric current, and is characterized by its ability to remember the last written state. , even if the electric current is disconnected from it, which qualifies it to be a source. Important to use a computer memory device.
She pointed out that memristors, unlike traditional storage technologies, require less energy that lasts for a longer period of time and can save twice as much data, and researchers rely on making structures the way the human brain works in perform computer operations in memory, which helps to find The solution to one of the biggest problems in traditional computer architectures, known as the "memory wall", is to reduce the need to transfer data from memory to the processor unit to perform computational functions.
"Image sharing is central to many IoT applications, including smart healthcare, smart surveillance structures and smart transport," she said. Despite the availability of algorithms that help compress the memory size, to reduce the space used to store data and facilitate the transfer of data between devices, it is a demanding process. .
She explained that the image is compressed by reducing the ratio of neighboring pixels, spectral bands and different frames in the video, which can be a requirement for many matrices, and then increase the number of operations that take place within those that can lead to image compression with loss of quality.