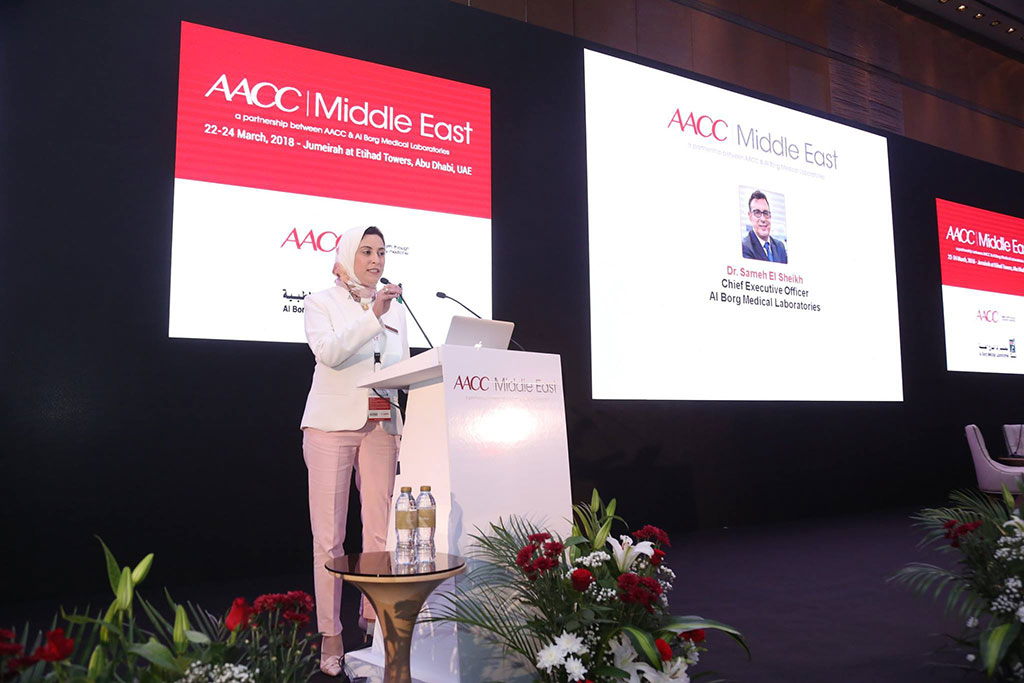 Image: AACC Middle East (Photo courtesy of AACC)
The American Association for Clinical Chemistry (AACC Washington, D.C., USA) has announced a new collaboration with Life Diagnostics (Abu Dhabi, UAE) to relaunch AACC Middle East which will bring AACC's world-renowned education and scientific programs paired with a dynamic exhibit to Dubai, UAE, November 5-6, 2022.
AACC Middle East was first launched in 2018 as part of AACC's strategy to improve health outcomes globally, and it drew an overwhelmingly positive response during its initial two-year run. Like so many in-person events, it then went on hiatus after the emergence of COVID-19. However, as the pandemic has persisted and continued to challenge laboratory medicine professionals – the people on the frontlines of coronavirus testing worldwide – it has become more important than ever that AACC Middle East be resumed in order to provide lab professionals with the educational programming and networking opportunities they need at this crucial time.
AACC will work closely with Life Diagnostics in order to relaunch AACC Middle East for this purpose. The event's scientific program will feature experts from the US and the Middle East who will share gold standard, actionable information about the latest in clinical testing. Attendees will be able to come together safely and in-person with leaders in the field to share lessons learned from the pandemic to date. In addition, the exposition floor of AACC Middle East will feature the latest innovations in every area of clinical testing, including coronavirus testing, artificial intelligence (AI), mobile health, molecular diagnostics, mass spectrometry, next-generation sequencing (NGS), point of care (POC), and automation.
"We at AACC are very excited to partner with Life Dx and other content experts in the Middle East to bring this essential conference back to the region," said AACC President Dr. Stephen R. Master. "For the past two years, laboratory medicine professionals around the world have heroically risen to the challenges we've faced during the pandemic, and I hope this meeting will fuel attendees' innovation and create new research collaborations and connections with colleagues who understand what everyone in the field has been through over these past many months."
Related Links:
AACC
Life Diagnostics