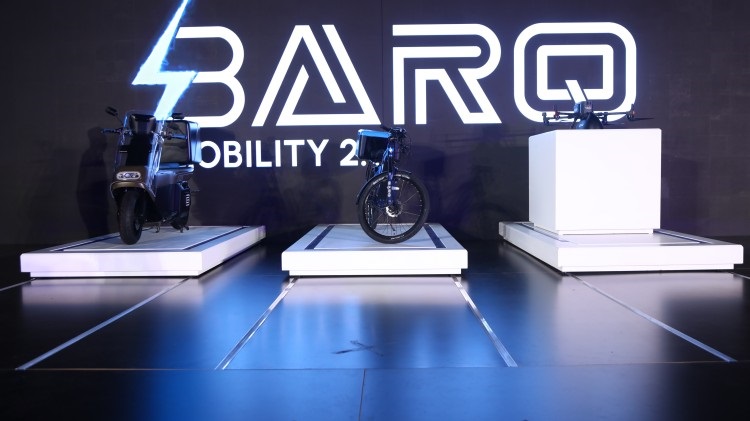 The UAE company, "Barq EV", specialized in the field of smart mobility and logistics solutions, announced today (Friday) the official launch to start its business in the UAE. The startup is scheduled to provide its customers with an integrated package of products and services that contribute to enhancing the last-mile delivery experience. This initiative comes in line with the UAE's efforts to support the growth of the logistics, transport, and e-commerce sectors in the UAE.
During the ceremony that was organized at the Emirates Palace Hotel in the capital, Abu Dhabi, the company indicated that it aims to address the delivery challenges of several industries such as e-commerce, logistics, and transportation of medical supplies through its environmentally friendly electric vehicles.
Ahmed Suhail Faris Al Mazroui, the company's co-founder, mentioned that the UAE has a proven track record, unmatched in the Middle East, in incubating innovative ideas and projects. This comes as a result of the government's support for startups and emerging companies by providing the ideal business environment and technology incubators, as well providing the appropriate infrastructure to operate.
During the ceremony, Barq signed two MoUs, the first with the leading restaurant and food group "Americana" and the second with specialized automobile equipment global manufacturer "Motherson."
Under the first agreement, Barq provide a number of its vehicles to be used to transport and provide logistical services to Americana, while the company will proceed, based on the second agreement with Motherson, to build and deliver its products.
The representative from Motherson at the event praised the important and significant role that Barq plays in sustainable mobility, stating "Motherson are proud to be a manufacturing partner with Barq to support their vision of producing and distributing the next generation of smart and sustainable delivery solutions."
Barq EV was founded by ambitious entrepreneurs Ahmed Suhail Faris Al Mazroui, Abdullah Abu Sheikh and Mazen Al-Jubeir, with the aim to deploy and advance the concepts of using advanced environmentally friendly technology in the Middle East and North Africa region.