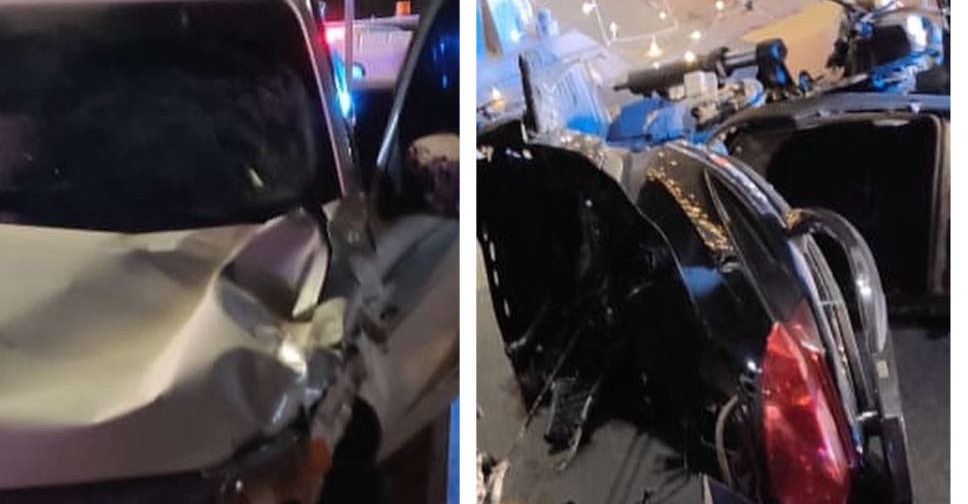 Twitter/UAQPolice
A biker has been killed after he jumped a red light and crashed into a car in Umm Al Quwain.
It occurred at 3:00 am on Tuesday at the Umm Al Quwain Mall intersection.
According to the police, the biker swerved after hitting the car in the opposite lane and crashed into the sidewalk and traffic light.
The pillion rider has been transferred to a nearby hospital to treat for injuries.
قطع الإشارة الحمراء يتسبب في وفاة سائق دراجة في أم القيوين.
وقع حادث صدم دراجة نارية لمركبة أمام تقاطع مول أم القيوين يوم أمس في الساعة الثالثة صباحاً مما تسبب بوفاة قائد الدراجة النارية. pic.twitter.com/l0VAYUvzR9

— شرطة أم القيوين (@uaqpoliceghq) July 13, 2022
Police have urged the public to follow traffic rules for their own safety and those of other road users.
According to the UAE traffic law, jumping red lights will result in a fine of AED 1,000, 12 black points and a 30-day vehicle confiscation.