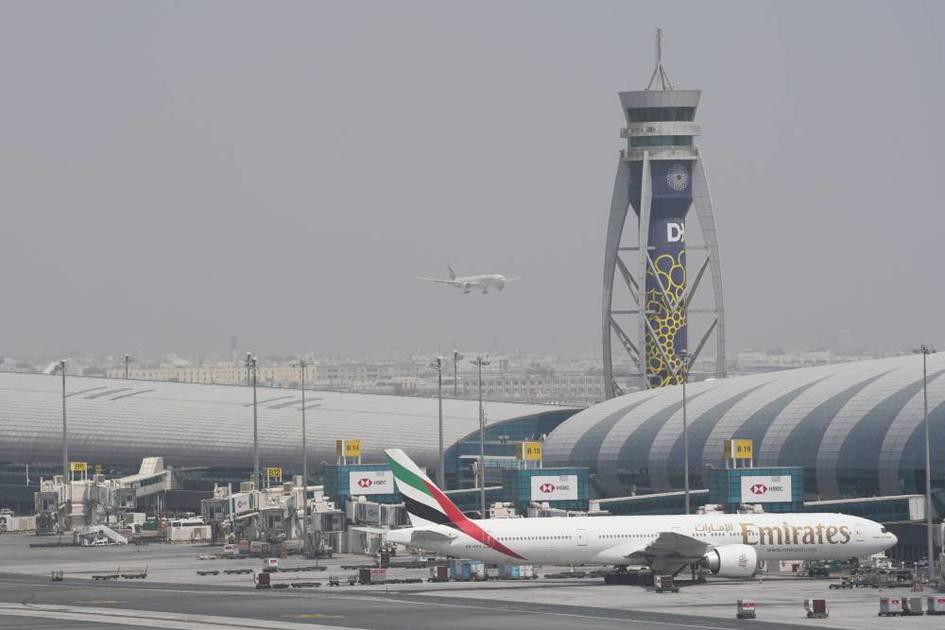 Dubai: Anwar Daoud
Dubai International Airport retained the first place in the world in terms of international seat capacity, and in second place in terms of domestic and international seat capacity, according to data from "OAG" specialized in aviation data.
According to the company's monthly report, Dubai International Airport has maintained its position as the largest international airport in terms of scheduled seat capacity, having recorded in August this year about 4.09 million seats, a growth of 1.1% compared to July 2022, and it is still below 2019 levels by about 15%.
According to the data, Dubai International Airport outperformed all international airports in terms of international seat capacity, with a difference of 637,000 complexes between it and London Heathrow International Airport, which came second with 3.45 million seats, then Amsterdam Airport with 3.15 million seats, Paris Charles Airport De Gaulle saw 3.14 million seats, then Istanbul 2.9 million seats.
Dubai International Airport came in second after Atlanta Airport, and is the busiest airport in the world in terms of total seat capacity for international and domestic flights combined, with 4.75 million seats.