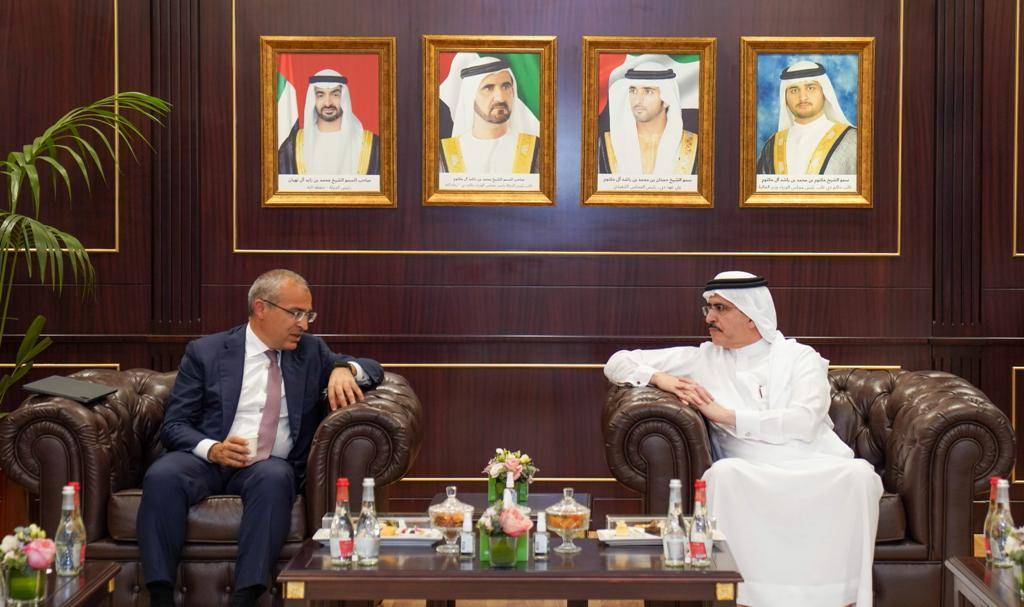 Dubai: "The Bay"
Saeed Mohammed Al Tayer, CEO and CEO of Dubai Electricity and Water Authority, Chairman of the Board of ENOC and Dragon Oil, discussed with Mikhail Jabarov, Minister of Economy and Investment in Azerbaijan, bilateral relations in the energy sectors of the two friendly countries, and opportunities for joint cooperation in the future.
During the meeting, which took place in Dubai, they discussed many issues of common interest, in particular investment in oil exploration and production projects in Azerbaijan and oil marketing through the Azerbaijani State Oil Company (SOCAR).
The meeting was attended by Saif Al Falasi, CEO of the Emirates National Oil Company (ENOC), Ali Rashid Al Jarwan, CEO of Dragon Oil, Hussain Lootah, Qusay Al Shared, members of the ENOC board, the delegation accompanying the guest minister, and officials from Azerbaijan National Oil Company (SOCAR).