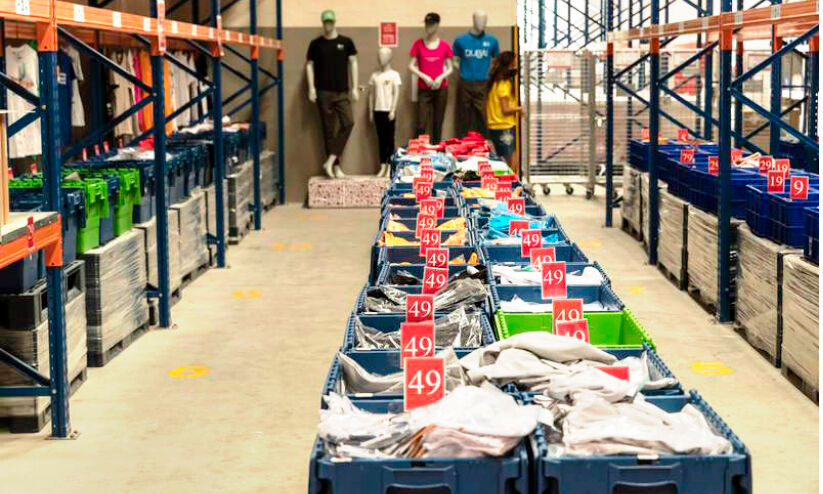 Dubai: Items on sale at the Dubai Expo to commemorate its history are on sale at low prices. Everything from t-shirts to used wheelchairs and buggies are on sale here. The two-week sales fair will be held at the TVG Warehouse in Dubai Investment Park.
There were many items for sale in the small shops of the metropolis for the visitors of the expo to buy. Expo passports, pens, coins, T-shirts, Expo logo, cups, hats, dolls, key chains, books and water bottles are all available. In addition, used buggies at the Expo, wheelchairs, unused shoes purchased for staff and items adorning various pavilions are on sale. Sales are at a discount of 25 to 75 percent.
The six-seater buggy used as part of the US pavilion sold for 28,000 dirhams. The shoes cost 125 dirhams. The stars that were in the American pavilion are also for sale.
Rates range from 999 dirhams to 4999 dirhams. A good percentage of the items in the US pavilion are sold here. The US pavilion at the Expo was hosted by the TVG Group. When the pavilion was demolished, the property was put up for sale. Duplicates of the Statue of Liberty and the Washington Monument in the pavilion are also available here. Its price has not been determined. Toys displaying T-shirts and other clothing are also on sale at stores at the Expo. Rates range from 350 to 500 dirhams.
Related