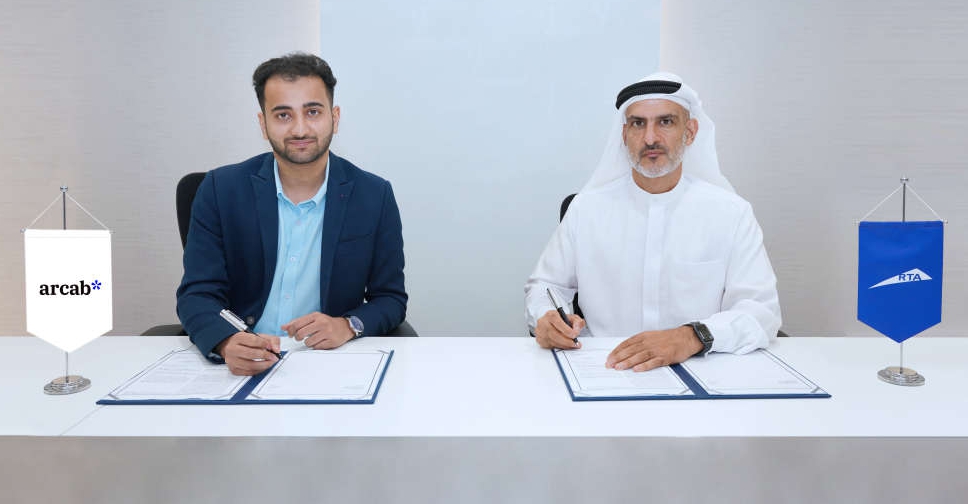 Supplied
New shuttle bus services that can be booked via an app will soon be trialled in parts of Dubai.
The Roads and Transport Authority (RTA) has partnered with the mobility service arcab to launch the trial platform.
The medium-sized buses will initially cover two routes before being expanded to 12 other routes following a three-month trial.
The first route will connect International City/ Dubai Silicon Oasis with Jebel Ali Free Zone, while the second one will shuttle between International City and JLT.
The agreement was signed by Ahmed Hashem Bahrozyan, CEO of the RTA's Public Transport Agency, and Bilal Shabandri, Co-Founder & CEO of arcab.
It states that the company shall provide the technology needed for managing micro-mobility networks in a way that saves operational expenses.
The platform will play a vital role in opening routes for medium-sized buses, thus attracting a new segment of riders, and will be flexible to accommodate journeys to match demand patterns.
The agreement was made in collaboration with the Dubai Future Accelerators Programme, one of the initiatives of the Dubai Future Foundation launched in 2016 to set a platform combining government entities, start-ups, and business leaders from all over the world.
In partnership with Dubai Future Accelerators, RTA and arcab will introduce arcab Traveler, a new service that will assist people in travelling to and from work and home daily.
It will be an extension of the services currently provided by the RTA, which include smart services, e-hailing, shared transport and Bus-On-Demand.
#RTA has signed an agreement with (arcab) to launch a digital platform on a trial base in the shape of a smart app to meet the public demand for medium-sized bus services.https://t.co/6pqh6VIL3f pic.twitter.com/uiqNXaAErO

— RTA (@rta_dubai) August 22, 2022
The agreement was made in collaboration with the 'Dubai Future Accelerators Programme' one of the initiatives of Dubai Future Foundation launched by His Highness Sheikh Hamdan bin Mohammed bin Rashid Al Maktoum, Crown Prince of Dubai and Chairman of the Executive Council in 2016.

— RTA (@rta_dubai) August 22, 2022