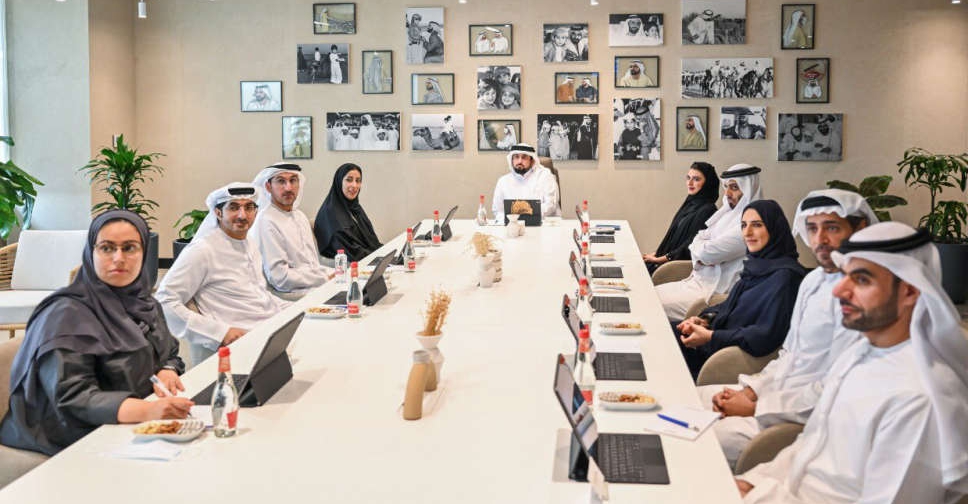 @DXBMediaOffice/ Twitter
Dubai's media sector is set to undergo major development to keep pace with the emirate's growing global prominence.
His Highness Sheikh Ahmed bin Mohammed bin Rashid Al Maktoum, Chairman of the Dubai Media Council has issued directives to begin drafting a comprehensive plan to develop the various constituents of Dubai Media Incorporated (DMI), including visual, audio, print and digital media platforms, within a defined timeframe.
During the Council's latest meeting, Sheikh Ahmed highlighted the importance of collaborating with all relevant entities to assess current media capabilities, draft ideas and plans to enhance competitiveness, and identify technical and human resources required to achieve these objectives.
He also stressed the importance of cooperation between various government entities to groom talented Emiratis in the media sector.
"Dubai's media sector will have a huge responsibility during the next growth phase, and our task is to enable it to perform its duties perfectly. We will work closely with all relevant parties to accelerate the development of our audio-visual and print media platforms," said Sheikh Ahmed.
During the meeting, Sheikh Ahmed also approved the launch of 'DXB500', a government communications programme that seeks to train 500 employees working in the communications departments of various government and semi-government entities in Dubai.
The Government of Dubai Media Office (GDMO) is tasked with implementing the programme in accordance with the best standards of international practice in the field.
The meeting was attended by Mona Al Marri, Vice Chairperson and Managing Director of the Dubai Media Council and the Council's Board members, including: Hala Youssef Badri, Malek Sultan Al Malek, Abdullah Humaid Belhoul, Younes Al Nasser, Amal Ahmed bin Shabib, Issam Kazim and Mohammed Sulaiman Al Mulla, and Nehal Badri, Secretary General of the Council.
Today, I chaired a meeting of @DXBMediaCouncil and issued directives to evaluate @DubaiMediaInc strategic direction and ensure that it aligns with @HHShkMohd's vision for media as a partner in supporting Dubai's growing global prominence. pic.twitter.com/Yj1oSm3srx

— Ahmed bin Mohammed (@AhmedMohammed) June 15, 2022
We also approved the launch of DXB500, a programme to train 500 employees of Dubai's government and semi-government entities. @DXBMediaOffice is tasked with implementing the programme. Our objective is to support entities in creating impactful media strategies & messages.

— Ahmed bin Mohammed (@AhmedMohammed) June 15, 2022