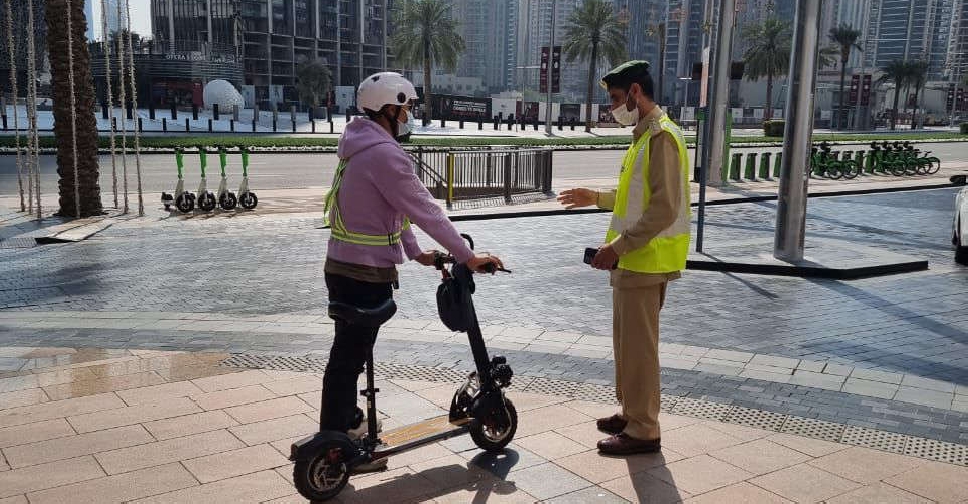 Supplied
The popularity of e-scooter and e-bicycles in the UAE has led to an ongoing campaign run by Dubai Police highlighting safety requirements and raising awareness of the regulations surrounding their use.
The proliferation of e-scooter ownership, as well as the rise of a number of companies offering them for hire, meant Dubai's Roads and Transport Authority (RTA) brought in a host of regulations governing their use earlier this year, including the need to obtain a licence before being allowed to ride one. This is the case for both owned or rented e-scooters.
The current Dubai Police campaign reminds riders to use custom tracks, wear a helmet and a high-visibility jacket, avoid using a mobile phone when riding, ensuring a road is clear before entering, not riding in pedestrian areas and ensuring the bike is kitted out with lights and reflective stickers.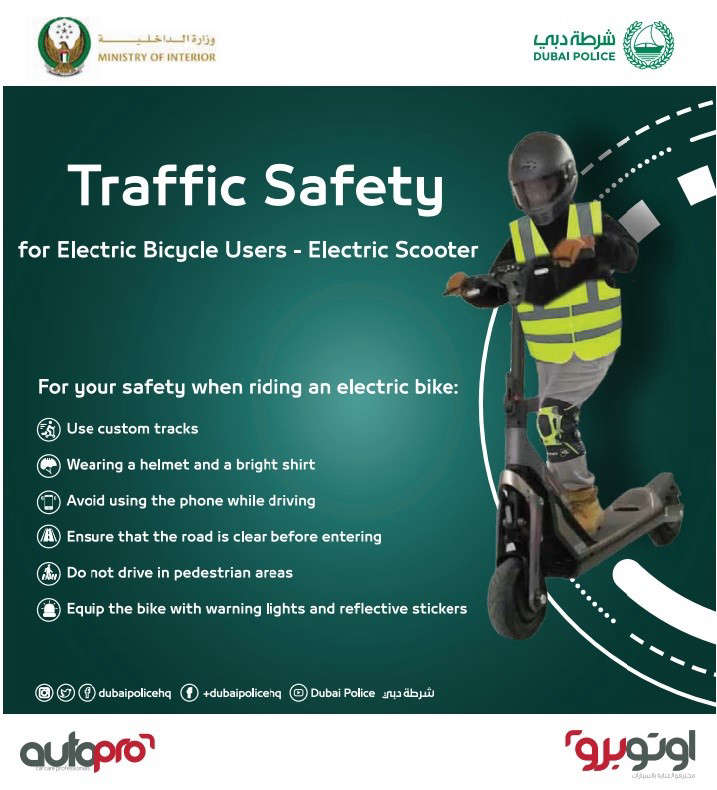 The RTA also approved a series of regulations covering the rental of vehicles, which can be read here.
Fenix is an e-mobility service operator that works with one of the approved e-scooter rental companies, Arnab. It's co-founder, Jaideep Dhanoa, said e-scooters, in themselves, are actually quite safe – low speed and low mass equals low momentum. The main risk of life-threatening injuries comes from other vehicles, he said, so with the increase in their use around the city it is right to be concentrating on ensuring they are being ridden safely and within the law.
Jaideep Dhanoa welcomed the ongoing campaign from Dubai Police and has applauded the RTA's proactivity with regards to implementing e-vehicle-specific regulations, enhancing safety awareness and encouraging the public to use their dedicated e-scooter zones. He said it starts with education, knowing what is required in order to be able to ride one in the first place, legally, and what must be worn. The public must also shoulder responsibility for their safety, he added.
He also noted that other road-users have their part to play to ensure e-scooter riders can journey safely from A to B. Most of the city is monopolised by the motor car, Dhanoa pointed out, but flexibility must be shown by all road-users with room for a host of different modes of transport, including the low-cost e-scooter.