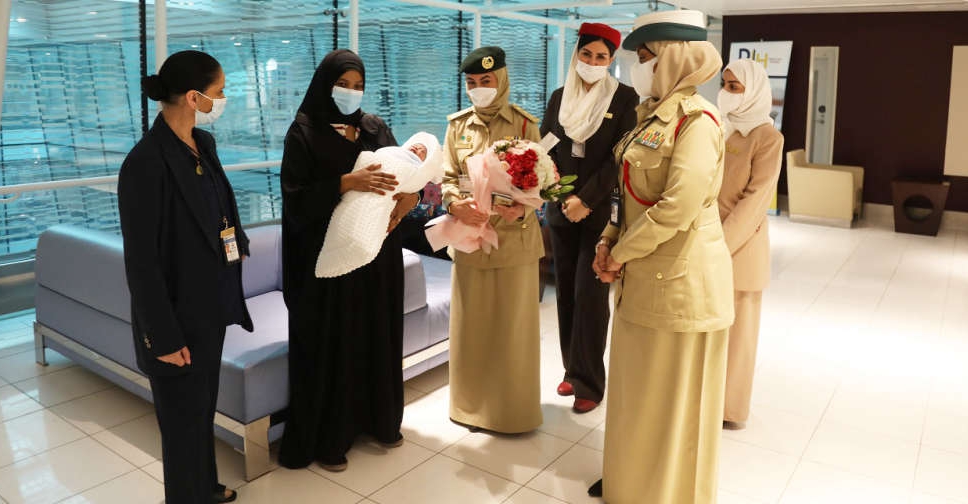 Dubai Police
Dubai Police have come to the aid of a woman who went into labour while transiting through Dubai International Airport.
The Ethiopian was heading home from Riyadh on an Emirates flight, with her three children, when the incident happened.
"Being with her three children, the woman panicked and became worried because [there was] no one with her to look after them and give her a hand," a top official recalled, without giving details on when it happened. 
Within record time, the authorities at the airport rushed into action, ensuring the traveller received adequate medical care and her children were taken care of. 
The airport ambulance rushed her to Latifa Women and Children Hospital for her delivery, while police, along with Emirates Airline employees, looked after her three children, and moved them to the airport hotel.