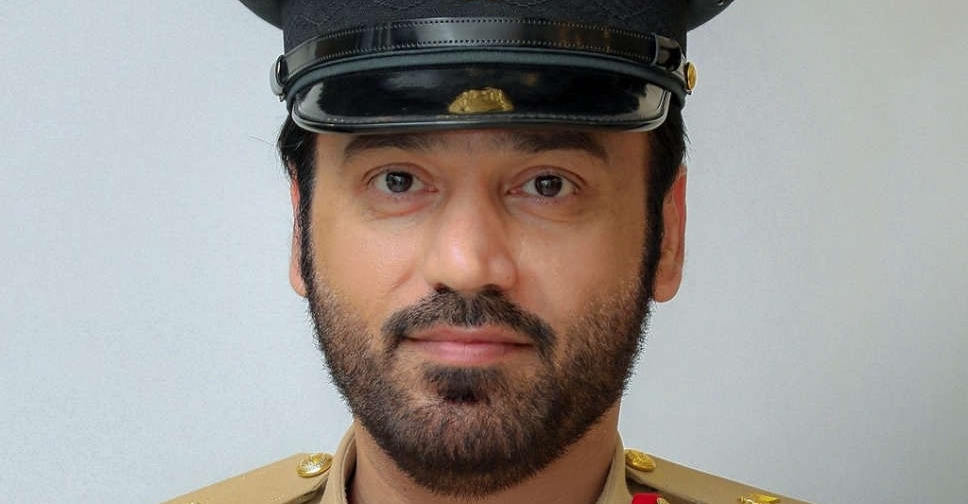 Supplied
The Director of Scholarship and Recruitment at Dubai Police, Lieutenant Colonel Dr Mansoor Hassan Alblooshi, has won the CEO Today –Middle East Awards in the 'Government, Security, Leadership' category for 2022.
Lt. Col Al Balooshi, who was chosen among more than 1000 nominees from more than 13 regional countries, was congratulated by His Excellency Lieutenant General Abdullah Khalifa Al Marri, Commander-in-Chief of Dubai Police, for his latest achievement.
"This award is a valuable addition to Dubai Police achievements," Lt. Gen. Al Marri added.
Meanwhile, Brigadier Dr Saleh Abdullah Murad, Director of Human Resources at Dubai Police, said that the Department always encouraged its employees to participate in local and international awards for their excellent qualities to be recognised and appreciated. "We ensure that they are equipped with opportunities to showcase their capabilities and motivate them to aim for what's best for themselves and the Force," he added.
Lt. Col Alblooshi expressed his appreciation for the support he received at Dubai Police and said, "I believe that this award will serve as another impetus for me to continue the journey of success and growth, predicting and setting future plans for the development of digital transformation strategies throughout the world.
"It encourages me to become more confident in my leadership in human resources portfolio globally and strive to be at the top."
#News | Dubai Police Officer Among CEO Today Middle East Awards Winners

Details:https://t.co/J4F1daxFcI#YourSecurityOurHappiness#SmartSecureTogether pic.twitter.com/ZPuGCY3MGF

— Dubai Policeشرطة دبي (@DubaiPoliceHQ) June 26, 2022
More from Local News
UAE residents feel tremors after strong quake strikes Iran

People in the UAE reported feeling tremors on Saturday morning after a 6-magnitude earthquake struck southern Iran.

Resident hailed hero for helping wounded in Abu Dhabi building fire

Iman Al-Safaqsi has been praised for her bravery after she helped several people who suffered injuries in the recent building fire in Abu Dhabi.

1,692 new COVID-19 cases in UAE

The UAE has confirmed 1,692 new cases of COVID-19 from 293,159 tests in the past 24 hours.

Sheikha Latifa named amongst 'Middle East's Most Creative People in Business'

Sheikha Latifa Bint Mohammed Bin Rashid Al Maktoum, Chairperson of Dubai Culture and Arts Authority (Dubai Culture), has been named one of Fast Company Middle East's 35 Most Creative People in Business.

Driver alert: Road closures in Abu Dhabi

Watch out for the partial closure of two major roads in Abu Dhabi over the weekend.

Investigation launched into fatal Abu Dhabi building fire

Authorities in Abu Dhabi have launched an investigation into the cause of a fire that broke out in a building in Al Dana area on Thursday night.

Resellers pitching 'SUPERSTAR RAVI' sneakers for AED 44,000 online

Just a day after the limited-edition sneaker collaboration between Adidas and Dubai's Ravi restaurant sold out, resellers are cashing in on the huge demand by marking-up prices online.

1,657 new COVID-19 cases in UAE

The UAE has confirmed 1,657 new cases of COVID-19 from 312,752 tests in the past 24 hours.

UAE commits to global malaria fight

The UAE has signed up to work towards eradicating malaria globally by 2030 with the signing of the Kigali Declaration on Neglected Tropical Diseases (NTDs).

UAE sends urgent aid to Afghanistan

The UAE has sent 30 tonnes of food to Afghanistan to alleviate the impact of the devastating earthquake.

UAE President, Jordan's King meet in Abu Dhabi

King Abdullah II of Jordan has met with President His Highness Sheikh Mohamed bin Zayed Al Nahyan during an official visit to the UAE.

UAE President orders relief air bridge for Afghanistan

UAE President His Highness Sheikh Mohamed bin Zayed Al Nahyan has ordered the start of an air bridge carrying food and medicines to help those affected by the earthquake in Afghanistan.

Limited edition 'SUPERSTAR RAVI' sneakers sell out 'within hours'

The sneaker collection, designed in collaboration with Adidas and Dubai's iconic Ravi restaurant, has sold out "within hours" of the launch.

Fuel price hike prompts changes in commuter behaviour

An ARN News survey has shown one in five commuters have parked their vehicles in favour of using the metro for their daily commute, in direct response to recent fuel price hikes.

Dubai maintains surge in tourist arrivals

Dubai welcomed 6.17 million international overnight visitors from January to May 2022, which is a 197 per cent increase from the same period in 2021.

AED 1.2 billion deal inked for designing trains on Etihad Rail network

An agreement worth AED 1.2 billion has been inked for designing, manufacturing, supplying and maintaining passenger trains for the Etihad Rail project.

Sheikh Mansour unveils COP28 Higher Committee

Sheikh Abdullah bin Zayed Al Nahyan, Minister of Foreign Affairs and International Cooperation, will step in as the chairman of the COP28 Higher Committee.

1,621 new COVID-19 cases in UAE

The UAE has confirmed 1,621 new cases of COVID-19 from 325,016 tests in the past 24 hours.

President pays tribute to Sheikh Khalifa as mourning period ends

President His Highness Sheikh Mohamed bin Zayed al Nahyan has paid tribute to the late Sheikh Khalifa, following the end of the 40 day mourning period.

UAE President reaffirms support for Somalia

President His Highness Sheikh Mohamed bin Zayed Al Nahyan has affirmed the UAE's continuous, all-out support for Somali people to achieve their aspirations for stability and prosperity.