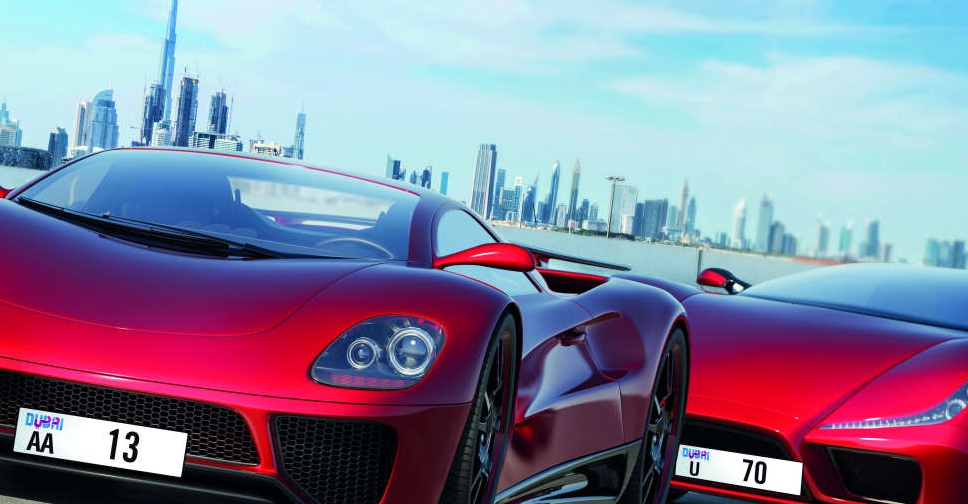 Supplied
A pack of 90 premium car number plates will be auctioned off by Dubai's Roads and Transport Authority (RTA) later this month.
They include two, three, four and five-digit plates highlighted by Super Plates AA 13 and U 70.
The plates on offer bear the codes K, L, M, N, O, P, Q, R, T, U, V, W, X and Z.
The open auction will be held on Saturday, September 17 at the Grand Hyatt Dubai Hotel at 4:30 pm.
Registration of bidders starts on Monday, September 12 and it can done through the RTA's website, the Dubai Drive app, or at the RTA's Customer Happiness Centres at Umm Al Ramool, Deira and Al Barsha.
Each bidder is required to have a traffic file in Dubai and place a AED 25,000 security deposit cheque in addition to a non-refundable auction fee of AED 120.
#RTA has introduced 90 special vehicle plate numbers of two, three, four, and five digits of the categories (K-L-M-N-O-P-Q-R-T-U-V-W-X-Z)
during the 110th open auction in #Dubai.https://t.co/6pqh6VIL3f pic.twitter.com/GkZqW3arNd

— RTA (@rta_dubai) September 7, 2022

More from UAE