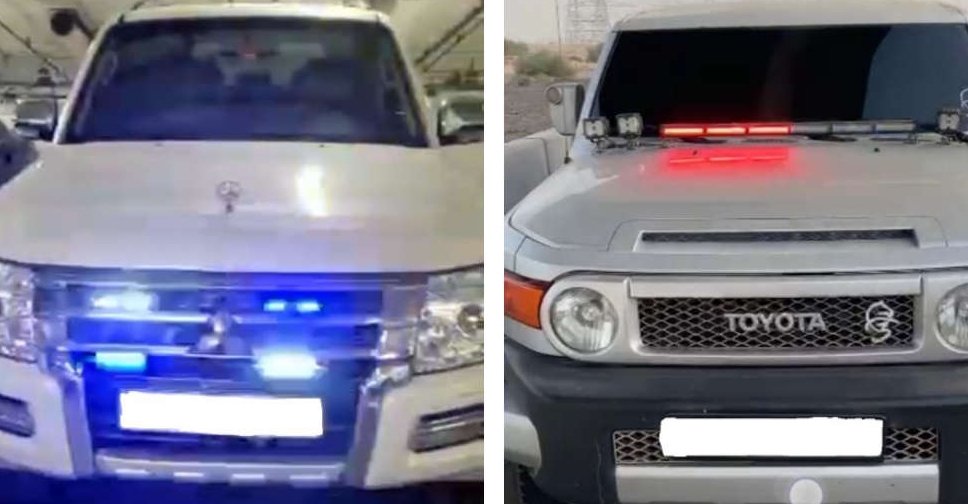 Supplied
Dubai Police have pulled up two motorists who installed emergency strobe lights on their vehicles to trick others into giving way.
The force said the vehicles were spotted on two separate occasions – one on Emirates Road and the other on Sheikh Mohammed Bin Zayed Road.
Both the drivers were fined and their cars confiscated.
The traffic department has warned motorists against using these warning lights, which are only meant to be used by police patrols and other emergency vehicles.
Colonel Juma bin Suwaidan, Acting Director of the General Traffic Department, urged road users to adhere to traffic laws to avoid facing legal consequences and prevent endangering their lives and others.