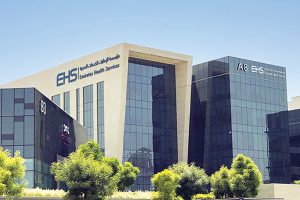 Abu Dhabi / Gulf Time
Emirates Health Services (EHS) has announced the launch its new Smart Health Services application to provide a bundle of health services, including booking a medical appointment, requesting a medical report, home care, and viewing medical records.
The launch of the application forms part of EHS' efforts to continuously develop its digital system and is in line with its strategy to optimise the use of digital and advanced technologies in an effort to promote healthy lifestyles among all members of the Emirati community, and to drive a shift in the work environment towards sustainable, innovative solutions and integrated, comprehensive services that meet the highest international standards.
Amal Karmestaji, Acting Director of Technical Support department at EHS, said: "Emirates Health Services has made a significant leap forward in terms of digitising government work systems and developing its digital services. The institution also made remarkable progress on global competitiveness indicators, strengthening its position as a leading health authority at the regional and global levels."
Karmestaji applauded the team for its commitment to completing the project and ensuring superior digital performance, which helped enhance workplace efficiency. "EHS continues to make efforts towards strengthening its digital system and developing its institutional performance, in line with the directives and visions of the wise leadership and in an effort to meet the needs and aspirations of customers," she added.
The launch of the new smart application represents a notable addition to the healthcare services EHS offers, which are designed in accordance with international best practices to provide integrated health services to citizens and residents of the UAE.
, and play a part in achieving the objectives of national strategies aimed at creating a sustainable healthy environment.
The Smart Health Services application facilitates the achievement of healthcare-related goals and supports national projects and strategies, in order to promote health transformation, drive sustainability in healthcare, facilitate access to high-quality treatment services, and continuously upgrade service quality and efficiency, which, in turn, helps promote preventive practices to avoid health risks.