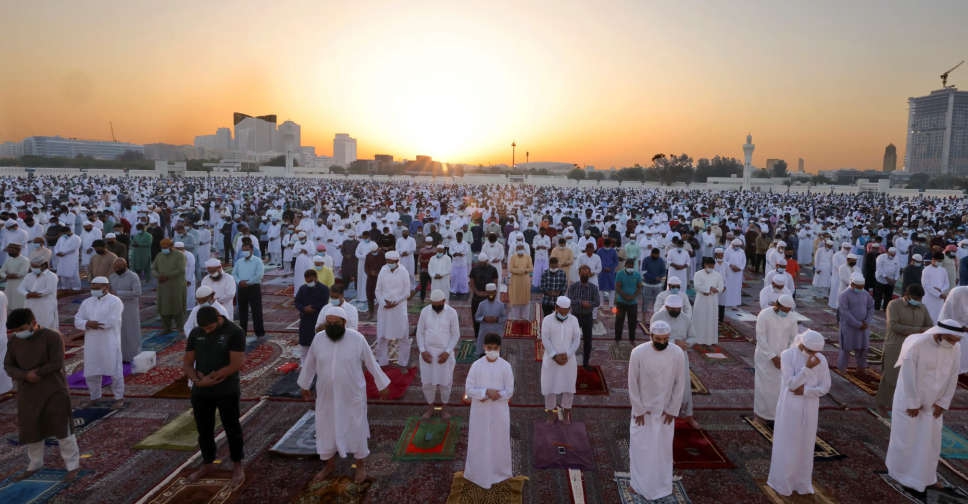 AFP / Karim SAHIB
Hundreds of worshippers attended Eid Al Fitr prayers and exchanged greetings on Monday morning at mosques across the UAE.
It's the first time since the start of the COVID-19 pandemic that venues and events are back to 100% capacity.
Earlier, the National Emergency Crisis and Disaster Management Authority (NCEMA) had announced safety protocols for Eid Al Fitr.
The duration of the prayers, including the Khutba (sermon) was limited to 20 minutes while the gates of mosques were only opened after dawn prayers.
Worshippers were required to wear face masks at all times and maintain a distance of 1 metre.
The authority had also urged the public to give Eid presents through electronic means and limit celebrations to immediate family members and relatives.