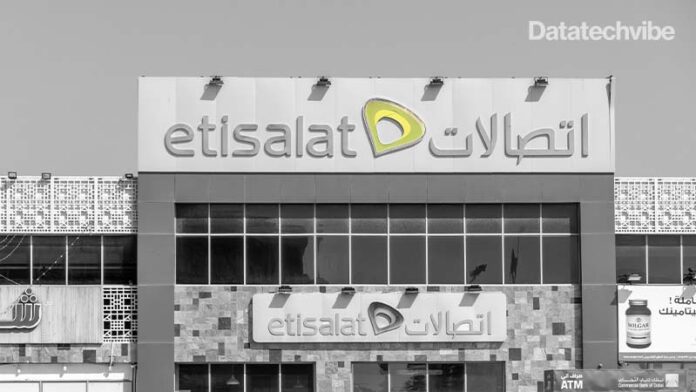 The slicing architecture is more advanced in 5G private networks, enabling fast rollout, flexible resource isolation and adapting different kinds of enterprise requests
Etisalat UAE, the telecoms arm of e&, has successfully deployed and tested the service enabling mobile network slicing through 5G in collaboration with Huawei. The slicing architecture is more advanced in 5G private networks, enabling fast rollout, flexible resource isolation and adapting to different kinds of enterprise requests, with operators and customers benefiting from the technology's control and efficiency.
"This is yet another precious step forward in delivering outstanding customer experiences where we bring new ideas to life through 5G slicing of the network by partnering with Huawei. Network slicing will play a crucial role in relaying a seamless experience for consumers and enterprises by enabling new and innovative 5G services and creating an indelible impact on industries such as gaming, entertainment and healthcare. With the tools to efficiently manage network resources and provide differentiated services with reliable performance, we can enable new business model innovation and use cases across different sectors and unlock new revenue opportunities to realise the full potential of 5G," said Khalid Murshed, Chief Technology and Information Officer, Etisalat UAE.
With its global experience, Huawei supported Etisalat UAE by providing its unique E2E (end-to-end) converged approach that enables simplicity and controls operational expenses with new innovative applications and use-cases. In addition, Huawei provided a 5G core solution that includes a series of cloud products for packet core networks and delivers integrated capabilities from hardware to application software.
Gavin Wang, Head of Etisalat Key Account at Huawei Technologies, said "Huawei is pleased to work with Etisalat UAE on this key milestone of infrastructure slicing, instance management and operation of the network. We are proud to continue supporting the UAE to realise its digital transformation objectives and, in particular, Etisalat UAE's vision to bring the best in smart connectivity and innovative digitalised solutions to its customers."
Network slicing works by cutting up the existing network to ensure dedicated bandwidth to a selected application or process and offering reduced latency, sensitivity or speed to a company's most critical systems. This is also helpful while protecting the network from failure.
Slicing also enables the creation of isolated logical networks that share resources of the network in a controlled way. It is an end-to-end process that assures performance and enhances customer experience through consistent and superior services.