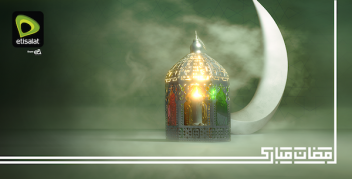 Etisalat UAE, the telecoms pillar of e& (formerly known as Etisalat Group), today announced its special SMB initiatives to celebrate the spirit of togetherness and giving back to the community during the holy month of Ramadan. This year, in keeping with its principles of enablement, reliability, and care, multiple events planned will see the gathering of startups, business partners, and top customers.
"We are looking forward to celebrating the holy month of Ramadan with our partners and business customers, who continue to contribute to the country's economy through their innovative practices," said Esam Mahmoud, Senior Vice President, SMB, Etisalat UAE.
Every week, there will also be a 'Startups Majlis' organised for the startup community members, giving them an opportunity to network, share their success stories and expound on their experiences being part of a thriving entrepreneurial ecosystem.
Other initiatives will include iftar gatherings organised throughout the month for business partners and SMB customers. The business partner iftar will see the gathering of Etisalat UAE's authorised and premium channel partners who work closely on value propositions that benefit customers while at the same time help grow their business. The SMB iftar organised for entrepreneurs as an appreciation for all their outstanding contribution to the business community and for boosting its socio-economic growth.
Delivery fleet members play an important role in Etisalat UAE as they enhance the customer experience by implementing various services and product offerings efficiently. As a token of appreciation, there will be 10GB of local data provided to these members to enable them to connect with their families, friends and dear ones during Ramadan.
Source: Press Release