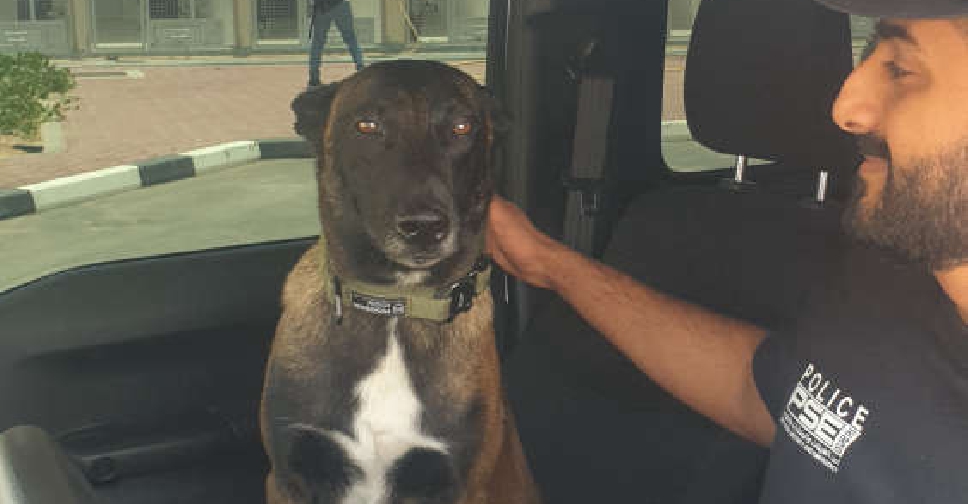 DUBAI POLICE NASSER AND BOLT – provided by SK
From sniffing out coronavirus to identifying crucial clues at crime spots, Dubai Police's K9 unit has achieved some remarkable feats. The ARN News team went behind-the-scene to find out more.
Located in Dubai's Al Awir district, the unit houses 66 K9 officers, ranging from one-year-olds to seven-year-olds.
There are currently six breeds of dogs that make up the team – Cocker Spaniel, Springer Spaniel, Border Collie, Malinois, German Shepard and Labrador.
Lieutenant Dr. Mariam Bujafla, who is from the Dubai Police K9 Veterinary clinic team, explains how the dogs' careers begin.
According to the latest report, the police dogs carried out a total of 2,830 missions in 2021.
They also helped limit the spread of COVID-19, with sniffer dogs identifying 542 COVID cases during airport screenings.
First Lieutenant Nasser Al Falasi, a handler for the K9 unit and a supervisor for COVID-19 dogs, explains how the team came about.
With the UAE among the world's first in using sniffer dogs in limiting the spread of COVID-19, the unit is now sharing their knowledge with other countries such as Italy, Indonesia and parts of the US.
But what kind of cases have stood out over the years?
There are twelve areas of expertise covered by the K9 unit, such as sniffing out explosives to search and rescue. Lieutenant Nasser's partner, Bolt, is trained in three fields – narcotics, patrolling and sniffing out COVID-19. He explained some of those areas and what they're working on next.
When it comes to training hours both the handlers and their canines accumulated 7,923 hours in 2021.
Lieutenant Dr. Mariam Bujafla explains what happens after the K9 officers reach the end of their year of service, be it due to age or a medical issue.
Members of the public are able to approach the department and put their names forward for adopting a K9 police dog. The team is like a family, working together 24|7, so finding the right family to take them in is a top priority.
These four-legged heroes have been, and continue to perform a huge service for the UAE. They are the line of defence when protecting the general public and keeping our streets safe.