Expo 2020 Dubai has revealed that Terra – The Sustainability Pavilion has hosted one million visitors, with 95 percent of those pledging to make sustainable lifestyle changes.
Terra, a groundbreaking visitor experience co-designed by the Eden Project, offers a look at the damage being done to the planet, revealing how guests can make a difference before it's too late.
95 percent of visitors have pledged to make positive changes, from introducing meat-free days and using less plastic to ditching cars in favour of public transport.
Terra's millionth visitor was Dubai resident Santhosh Fernandes, who said: "This was the first pavilion we visited, so it is a lovely surprise."
"It was really interesting to look around Terra and it made us think," he added. "We are definitely going to make some changes to our lives, especially when it comes to using plastic."
95% of Terra visitors to make positive changes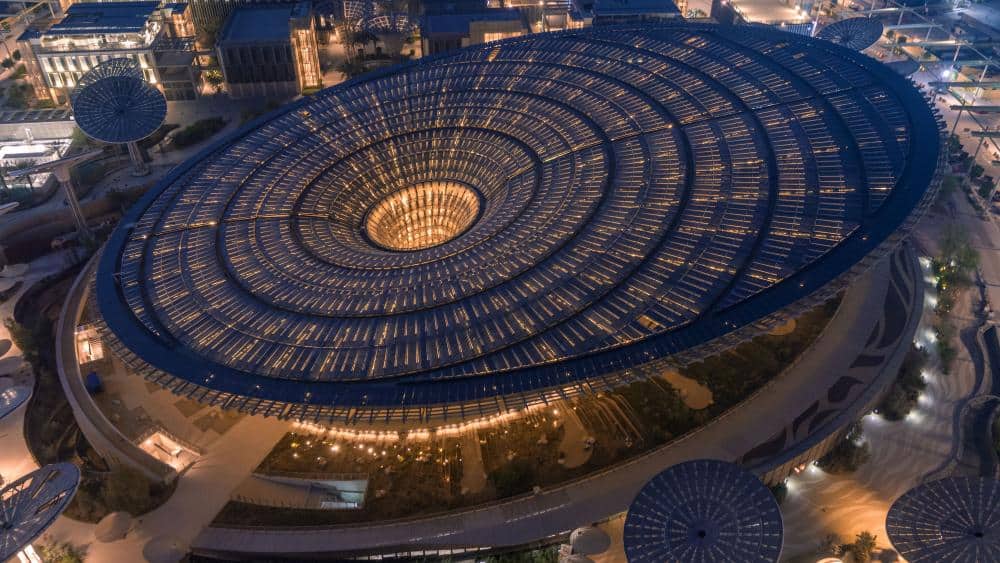 The pavilion features sustainable technologies and innovations, including rotating 'energy trees' that support PV arrays, as well as 'water trees' that enable a passive method of dew harvesting.
Guests can also learn about the effects of human activity on the rest of the natural world. The centrepiece is a giant anglerfish, its mouth choked with plastic pollution.
"What we want to do within the Sustainability Pavilion, in the vein of Expos over time, is to showcase some of the best innovation that is happening around the world," John Bull, director of Terra, told Blooloop.
"We want to tackle some of these grand challenges that are ahead of us."
In October, Expo 2020 Dubai released its 2020 sustainability report after the United Arab Emirates announced the 'UAE net zero by 2050 strategic initiative', in which it will invest more than $160 billion.
To celebrate its millionth guest, Expo 2020 Dubai gave Terra visitors packets of ghaf seeds, the UAE's national tree. Expo 2020 Dubai is running until March 31, 2022.
Images: Expo 2020 Dubai