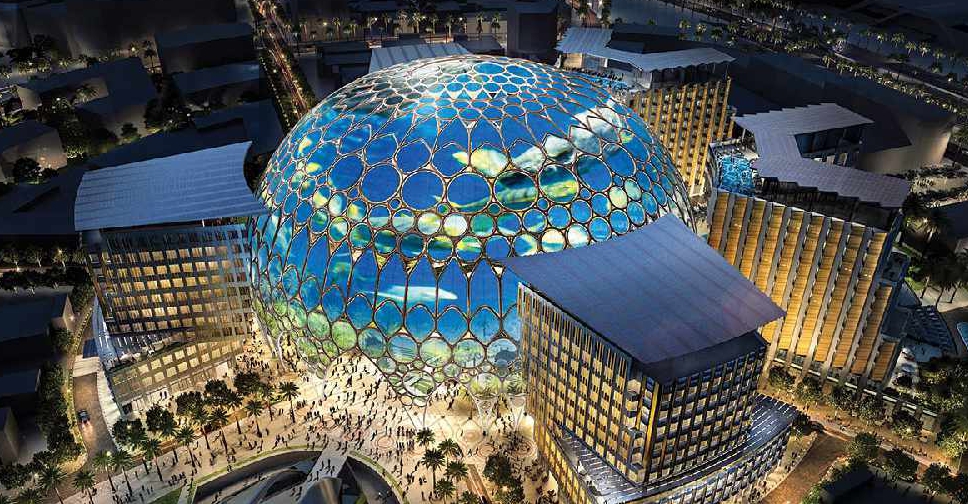 WAM
Expo 2020 Dubai continues to shine the spotlight on innovative best practices that are helping solve some of the world's biggest challenges.
An environmentally-friendly water treatment plant that has created a wetland in Oman's desert, a project from the UK building battery-powered underwater fishing lights to reduce unwanted catch, and a UAE-based educational platform that harnesses artificial intelligence to personalise learning experiences for students are among the second stream of projects in Expo 2020 Dubai's Global Best Practice Programme.
The 20 hand-picked initiatives, known as 'Untold Stories', have joined the Programme's inaugural cohort of 25, whose simple, effective and locally-based solutions address some of the world's biggest challenges.
Shahbano Tirmizi, Deputy Head of Expo Specialist Programme, shared the details with ARN News.
Launched in 2018 under the theme 'Small Steps, Big Leaps: Simple Solutions for Sustainable Impact', the Programme honours a 2010 Bureau International des Expositions (BIE) mandate for all World Expo hosts to create a platform that spotlights tangible solutions that can be replicated, adapted and scaled for greater global impact – highlighting World Expos as powerful platforms for inspiring change and driving human progress.
"With its own area to showcase at Expo 2020, our expanded Global Best Practice Programme is a testament to our continued commitment to projects that the world needs now and reflects the UAE's wider efforts to drive positive change across a range of key issues globally," said Her Excellency Reem Al Hashimy, UAE Minister of State for International Cooperation, Director General of Expo 2020 Dubai Bureau and Chair of the UAE National Committee on Sustainable Development Goals.
"Projects under the programme will benefit from a unique platform that will bring together change-makers from around the world, facilitating knowledge transfer, global collaboration and inspiring concrete action towards the SDGs, in line with our theme of 'Connecting Minds, Creating the Future'," she added.
The Global Best Practice Programme and Expo 2020's specialist programming, which will include themed weeks and international day events to highlight global issues like climate change, health and wellness, inequality and environmental degradation, are among a range of Expo-backed initiatives aimed at positively impacting areas related to the Global Goals.
They will play a crucial role in the next World Expo, which runs from 1 October 2021 to 31 March 2022, helping to create a platform that will facilitate knowledge transfer and global collaboration, and inspire concrete actions for a better future for all.
"We are delighted to witness the growth of the Best Practice Area at Expo 2020 Dubai and look forward to seeing its continued development as we drive forward in solidarity towards a brighter future," said Dimitri Kerkentzes, Secretary-General of the Bureau International des Expositions (BIE).
We're excited to reveal 20 new projects under Expo 2020's Global Best Practice Programme, shining a light on innovations tackling global challenges and supporting the delivery of the SDGs – Sustainable Development Goals. Explore the new projects: https://t.co/DJFH9S0yIx pic.twitter.com/EHIguFnkWd

— Expo 2020 Dubai (@expo2020dubai) September 12, 2020