New book tells the extraordinary growth story of the UAE, celebrating the country's Golden Jubilee
Dubai, UAE, 8th February 2022: Tom Hudson's first book, Exponential Emirates: The Extraordinary Growth Story of the UAE, launched today at the 2022 Emirates Airline Festival of Literature. The book marks the Golden Jubilee of the UAE and celebrates the achievements of the first 50 years of the country, and looks forward the next 50. The book explores Hudson's thesis that the UAE is the Exponential Country for the Exponential Age, and has turned from a start-up nation to a scale-up nation.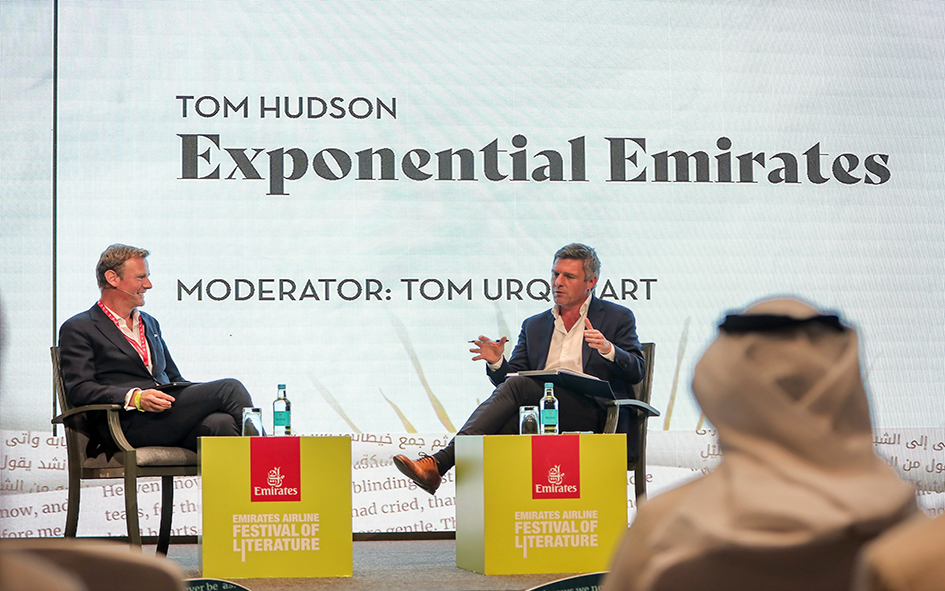 The book is available for pre-order as of today with Amazon Kindle, with final release date on 29th March 2022, coinciding with the 8th edition of the World Government Summit, which will be held in tandem with the closing of Expo 2020 Dubai.
"It is a huge honour to unveil my book here and appear at the Emirates Airline Festival of Literature. Documenting the history of the country through the eyes of the people who have seen it and been part of its success is so important. This is the legacy that mustn't be lost to the passing of time, and is critical for the future," said Tom Hudson.
The book tells the history of the country through the eyes of the people that have been, and continue to be, a part of its success, with 50 interviews, representing the rich fabric of Emiratis and Expats who call the country home. Hudson has spoken to ruling family members, Ministers, CEOs, young, old, economists, futurists, scientists, technologists, artists and astronauts. The chapters are grouped into 10 sections, representing the History and Heritage of the country, Energy transition, the Economy, the Environment, Tourism, Trade, Talent, Innovation, International Cooperation and the Future.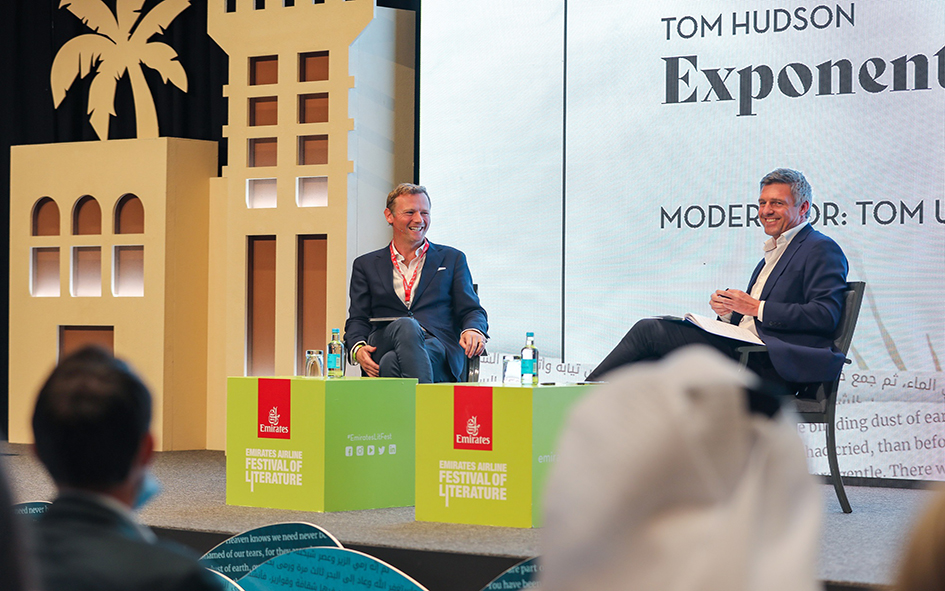 Hudson maintains that the Golden Jubilee marks a golden era for the UAE, and that the World EXPO 2020 has showcased the opportunities and possibilities in the same way that the Great Exhibition showcased the first industrial revolution 175 years ago. He believes that the UAE will continue to attract the best, but more importantly, he concludes that the component parts of the UAE's growth form an "exponential equation" that can be applied more widely, to individuals, companies and even countries.