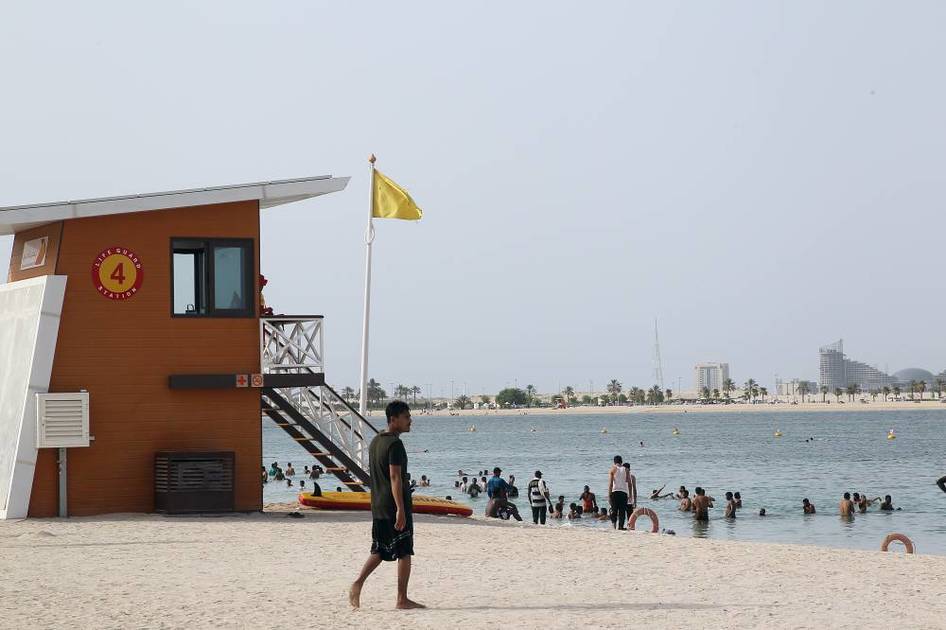 Dubai: Iman Abdullah Al Ali
Photo: Youssef El Amir
Dubai Municipality revealed that families in Dubai's parks are very popular in an atmosphere that reflects the joy of Eid. She pointed out that the municipality has worked to strengthen its preparations to receive the blessed Eid al-Adha, in all work sectors and facilities, to ensure that the municipality's services are provided to all members of the community in full, by drawing up plans and following effective strategies in different sectors.
During a tour of the large parks in Dubai Municipality, during the days of the Blessed Eid, which includes the parks Safa, Zabeel, Mamzar, Mushrif National Park and Al Khor, the joy of the atmosphere in Eid was remarkable and the children's joy at play was present , and in every nook and cranny of the garden, a family rejoiced over the feast in their own way.
Families gathered in Dubai's parks to recreate ties and celebrate Eid with non-stop activities and recreational games. In Al-Mamarz Park, the municipality organized various events for families to give them a festive atmosphere that delights children and families, and families interacted with these events.
On the first day of Eid, Dubai's parks and beaches received visitors since eight in the morning, opening their doors to families and individuals. From nature, with a variety of areas and recreational facilities to suit visitors' plans during the blessed Eid holiday, for families to enjoy their time with friends.