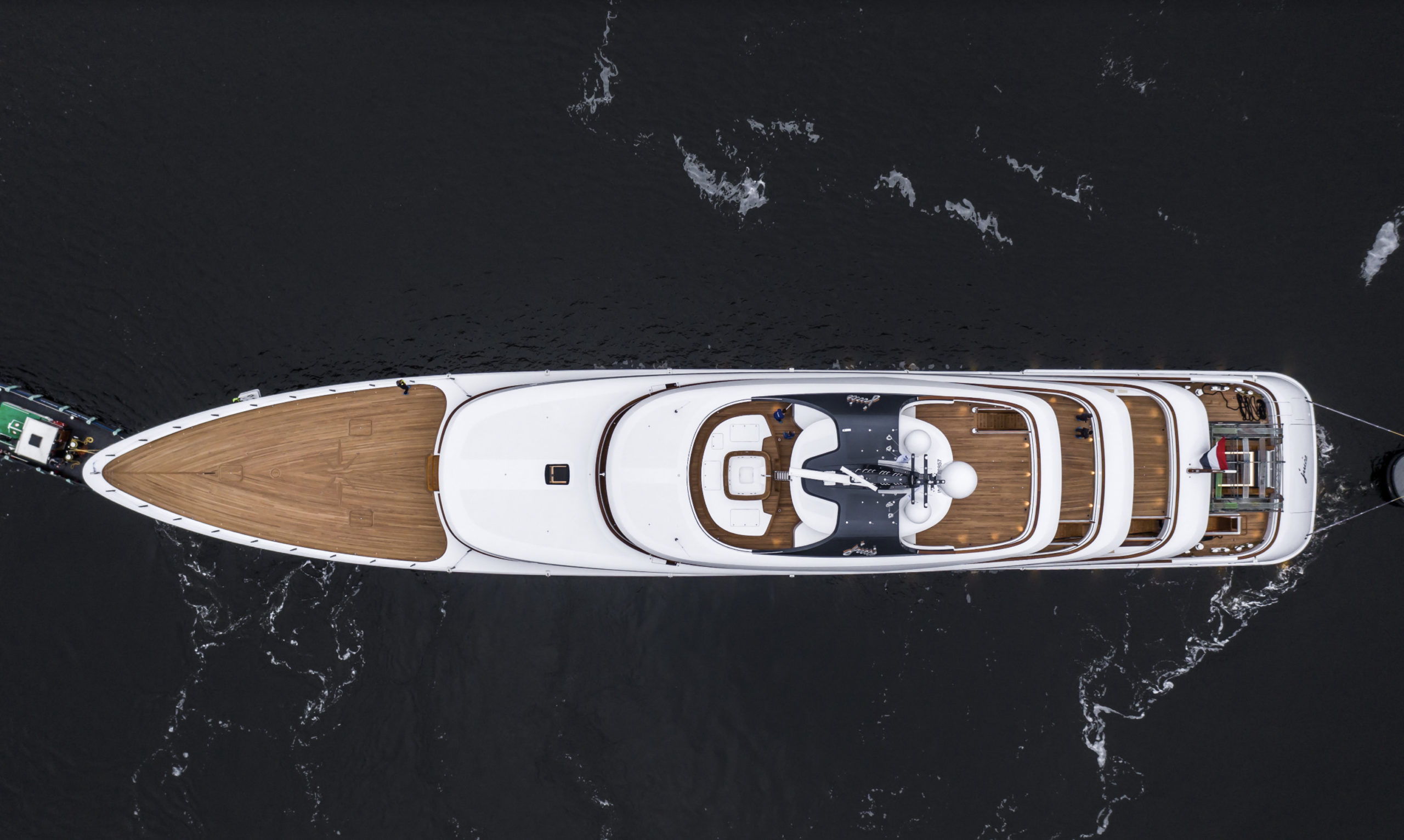 The Feadship directors and other key people will soon be flying to the UAE for this year's Dubai International Boat Show. Already well established on the superyacht calendar, this luxury event will be an ideal moment to meet in person and enjoy the warm weather too. From 9 to 13 March we'll be welcoming friends and guests from near and far to our stand with a chance to explore a fascinating design concept called Pure via a special interactive display. From our latest innovations to your future plans, there's much to chat about in Dubai. Please get in touch if you'd like to make an appointment at the show or in a location of your choice nearby.
Fresh Juice for Feadship fans
The first Feadship to be unveiled in 2022 was the 71-metre Juice. This new addition to the Feadship fleet once again emphasises how the pure custom approach at Feadship enables clients to truly let their creative juices flow. Highlights include a complete owner's deck, a giant main deck pool and some of the sweetest lines you'll see on a superyacht this year.
New films on Feadship channel
A smart series of short animated movies has been launched on the Feadship YouTube channel explaining the unprecedented suite of services now available to Feadship owners and captains. The six films cover the Feadship Service Network, the dedicated support provided by My Feadship Assistant, the ways in which a Certificate of Authenticity proves that a Feadship stays a Feadship, the warranty options to secure long-term value, the preventive maintenance assets of Polestar Remote Monitoring and the bespoke training course offered by the Feadship Crew Academy.