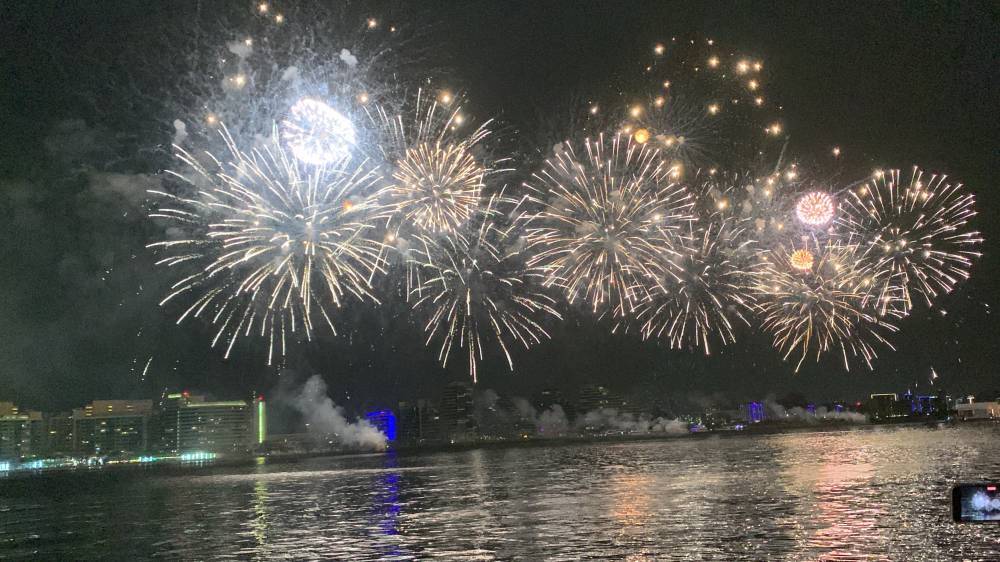 Abu Dhabi: Abdul Rahman Saeed
Tens of thousands of people in the capital Abu Dhabi saw the unique fireworks on Saturday night to celebrate the first day of Eid Al-Adha as it captured the attention of the public, who were eager to leave early, especially in the evening, accompanied by family and friends, for to enjoy the Eid holiday in a wonderful festive atmosphere, filled with joy and fun and joy.
Thousands of families gathered at noon in public parks along the Abu Dhabi Corniche, the breakwater area and in the Al Maryah Island area, where fireworks were set off at 9pm, from the sea area towards the Emirates Palace and the breakwater area, forming wonderful aesthetic paintings that continued at the Abu Dhabi Corniche. . At the same time, fireworks were fired from the Al Maryah Island area, forming an aesthetic painting of the sky in the region.