ACE encourages its customers to take simple steps towards building a more sustainable future this month
24 June 2022, Dubai – ACE continues to encourage visitors to take conscious steps toward a greener future by extending its free e-waste and battery recycling service to Abu Dhabi. ACE in Yas Mall will now offer this service following the success of this initiative in the brand's Dubai stores, which collected 4,000 kgs worth of e-waste and batteries, thanks to its eco-conscious customers.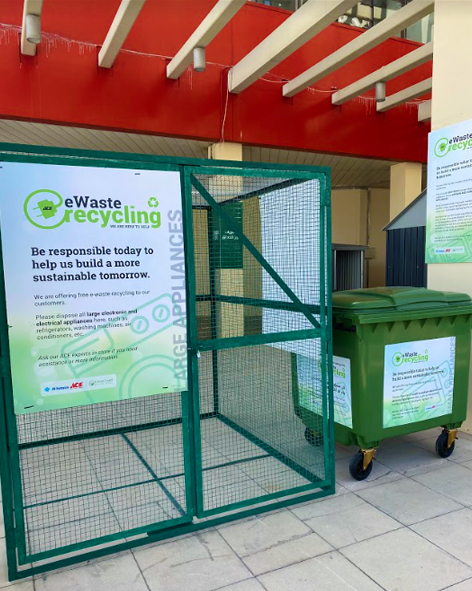 Originally launched on World Environment Day in 2021, ACE's popular e-waste recycling program works in collaboration with Green Land Recycling, a local waste recycling management company. The expansion of this service to ACE in Yas Mall is building on the brand's promise to be more eco-conscious and offer customers in Abu Dhabi a convenient way to dispose of e-waste.
What kind of e-waste does ACE offer to recycle?
ACE's e-waste recycling program accepts all kinds of batteries as well as home and kitchen appliances. Those looking to recycle old batteries and old appliances can drop it at Yas Island ACE store in Abu Dhabi.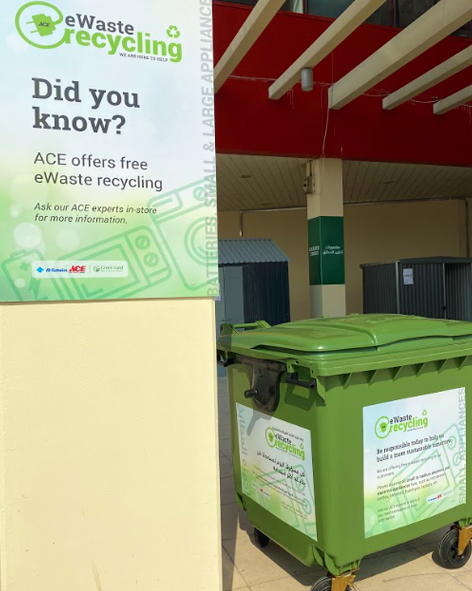 At ACE's Dubai stores, customers can drop off alkaline, lead acid, primary lithium, lithium ion, nickel metal batteries, and zinc carbon batteries. Only the Festival Plaza and Festival City stores allow recycling of old appliances, including IT devices such as laptops and mobile phones, as well as home and kitchen equipment such as kettles, toasters, microwaves, refrigerators, washing machines, and air conditioners. While in Abu Dhabi, anyone interested in recycling can drop off discarded batteries and obsolete appliances at the Yas Island store.
The importance of recycling electronic waste
When conventionally disposed, e-waste makes its way to landfills where harsh temperatures unleash toxic chemicals into the air, damaging the environment as a result. These toxic chemicals also seep into the ground, polluting soil and groundwater and impacting land and marine life.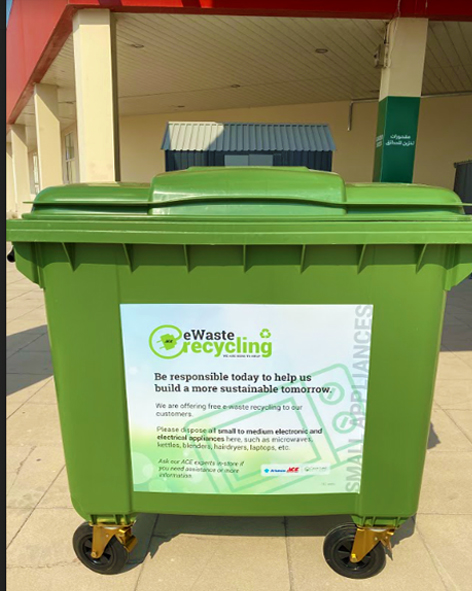 Electronic waste that is dropped off at ACE is collected, sorted, shredded, and baled by Green Land Recycling, who also ensure that any hazardous materials collected are safely disposed of, following the municipality's guidelines.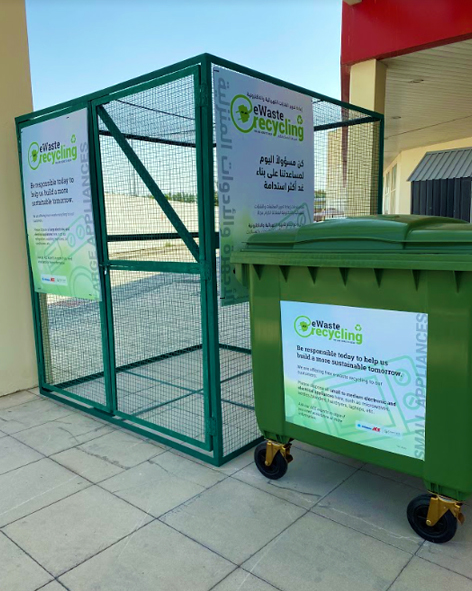 For more information, please visit https://www.aceuae.com/en-ae/