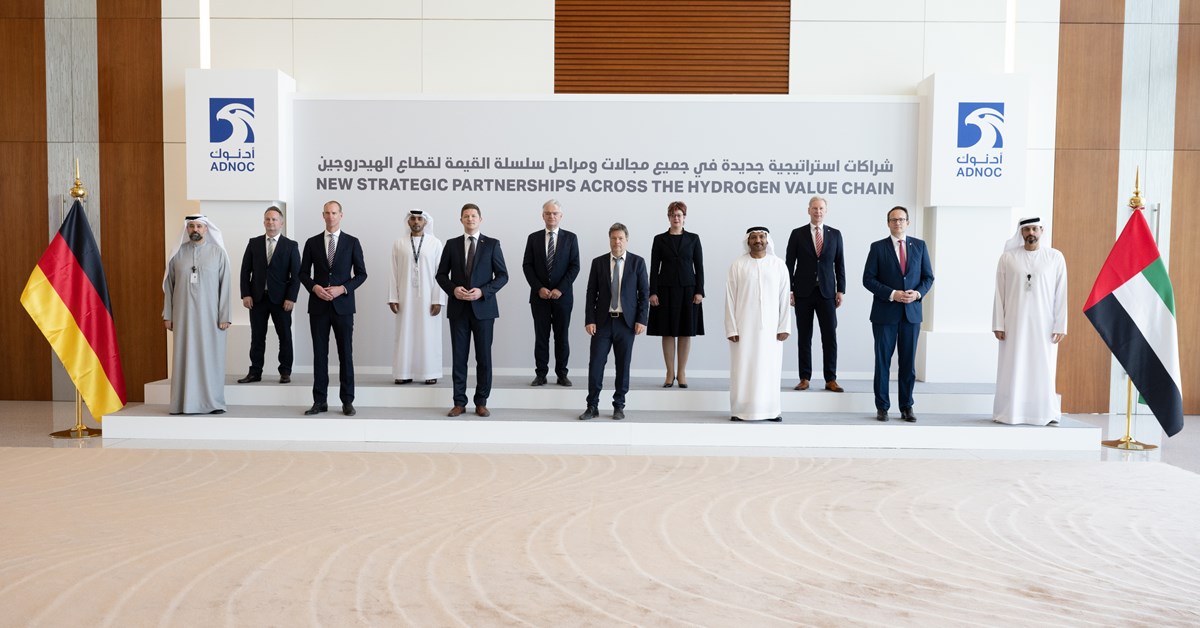 German companies have signed agreements with ADNOC in the United Arab Emirates (UAE) in order to accelerate and deepen collaboration in clean hydrogen, as Germany looks for alternatives to using less energy from Russia.
The German government's National Hydrogen Strategy expects clean hydrogen demand of up to 3 million tons per annum (Mtpa) by 2030. The government expects 60 percent to be imported.
ADNOC said it has entered into joint study agreements (JSA) with Uniper and Hydrogenious of Germany and JERA to explore hydrogen transportation between UAE and Germany using Hydrogenious' Liquid Organic Hydrogen Carrier (LOHC) technology.
The agreements came during the visit of Dr. Robert Habeck, German Federal Minister for Economic Affairs and Climate Action to the UAE as Germany wants to diversify its energy stream.
Aurubis, RWE, GETEC and STEAG will explore opportunities for collaboration in low-carbon and renewable hydrogen derivatives, including the execution of the first low-carbon ammonia demonstration cargos; ADNOC said in a statement on Monday.