Dubai, 04 March UAE: Looking for a epic way to celebrate Paddy's Day? The lucky of the Irish is on your side! This Paddy's Day, the party is at Ain Dubai! The world's largest and tallest observation wheel is set to welcome guests with plenty of activities to help everyone get in the spirit and join the brilliant craic in celebration of all things Irish on March 17, 18 and 19.
Option 1: Skybar with house beverages
Join Ain Dubai as it goes green and spend 38 minutes with friends and family in a premium, fully decked out cabin enjoying the fabulous Skybar with lively Irish vibes, as you take in the views – from 250m in the sky! Dig out your best green attire, throw on your lucky charms and celebrate 'all things Irish' with two house beverages as Ain Dubai glows in green across the glistening skyline.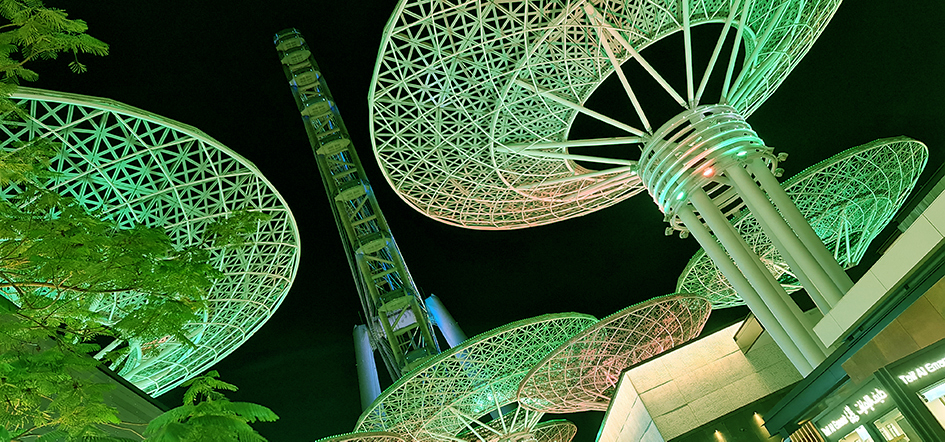 The festivities will continue after your ride at the Lucky Lounge, where you can hit the dancefloor for non-stop tunes by your favourite Irish bands.
The Skybar with House Beverages (21+ Only) package starts from AED 250 per person. Access subject to availability.
Option 2: Private Skybar with Irish Tipple
If you are fully subscribed to the fun and food of Paddy's Day in Dubai – this is the package for you. Ideal for groups of up to 10 guests, you will enjoy a 38-minute rotation and raise a toast with two infused beverages per guest. You will also munch on two scrumptious Mediterranean grazing platters with a backdrop of pure Irish vibes with the cabin decked out in four-leaf clovers and green décor.
After the gloriously green spin, it is time for traditional Irish music at the Lucky Lounge – let's hope your pals bring the same energy!
The Private Skybar with Irish Tipple package starts from AED 4000. Access subject to availability.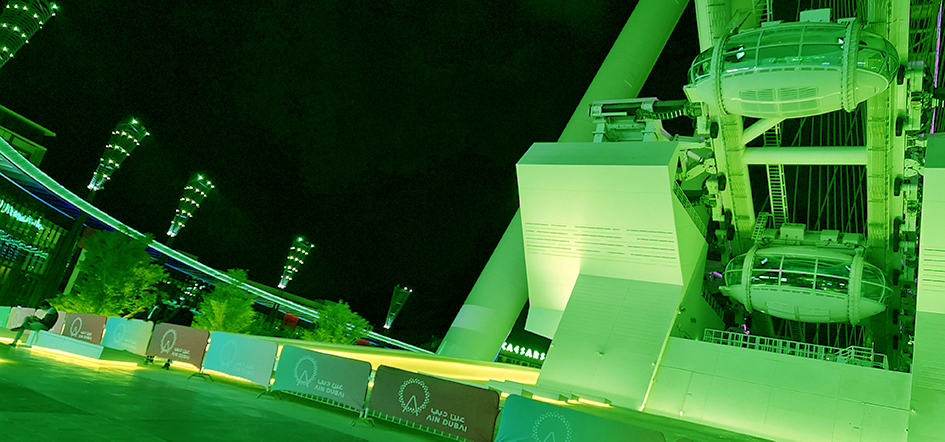 Option 3: Private Skybar with Irish Cream
Looking for craic agus ceol? You will be sure to find it at Ain Dubai this Paddy's Day. With this package, celebrations will be aplenty. Grab up to 10 friends or family members and get your 38 minutes in the sky in true Irish style. At Ain Dubai, the spirit of Paddy's Day knows no bounds – so raise a toast with two glasses of Irish Cream per guest as you share a premium canapés platter, along with a standard dessert platter which will leave those who have not celebrated green with envy.
Is there anything better than a little Irish music after a ride on the world's tallest observation wheel? We think not. So, head to the Lucky Lounge and get ready to belt your favourite songs, bust out a limerick and show off your shamrocks.
The Private Skybar with Irish Cream package starts from AED 4000
All Paddy's Day ticket holders are also eligible for a special 'Buy One, Get One Free' offer on select house beverages in the Lucky Lounge. This Paddy's Day, Ain Dubai will come alive with joyful festivities splashed in green and you might even get lucky and spot a pot o' gold – so make sure you don't miss out!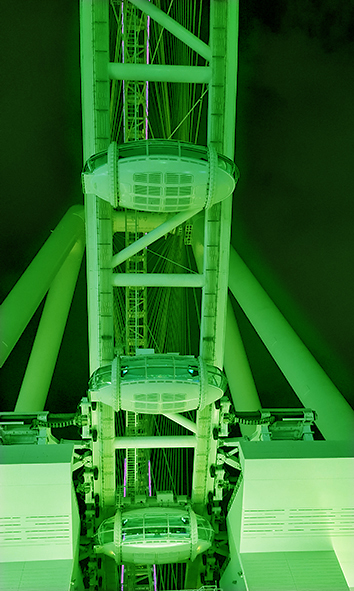 Purchase tickets today at www.aindubai.com.