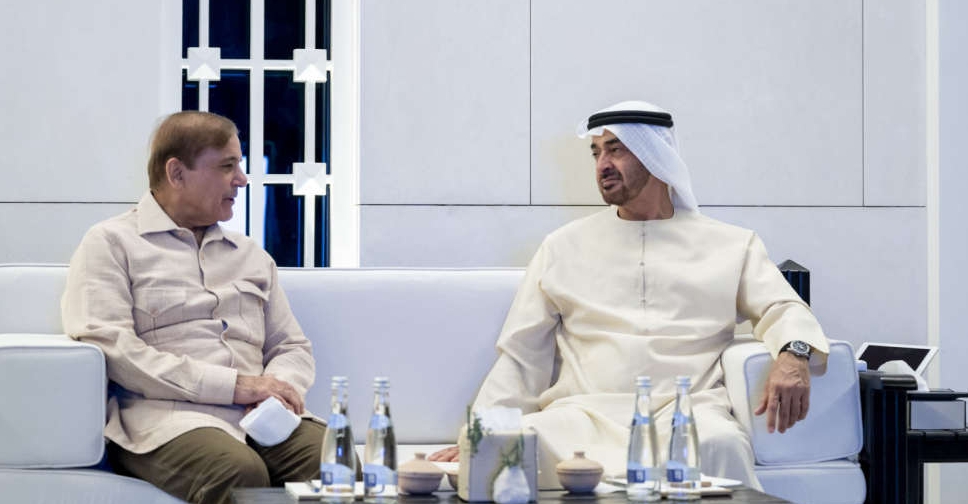 WAM
His Highness Sheikh Mohamed bin Zayed Al Nahyan, Crown Prince of Abu Dhabi and Deputy Supreme Commander of the UAE Armed Forces, has held talks with Pakistani Prime Minister Shahbaz Sharif at the Qasr Al Shati' Palace.
The leaders discussed ways to further advance relations between the two nations, and expand cooperation in various sectors.
They also reviewed a number of regional and international issues of common concern.
Sheikh Mohammed stressed on the valuable contributions made by the Pakistani community in the UAE to the country's successful development drive, and wished Sharif success in leading Pakistan towards further progress and prosperity.
He also emphasised on the UAE's support for all steps conducive to achieving peace and cooperation in the region and the whole world.
The Pakistani Prime Minister thanked Sheikh Mohamed for the reception and highlighted his keenness to strengthen relations with the UAE in various fields.
The two leaders also exchanged greetings on the advent of Eid Al-Fitr.

More from UAE