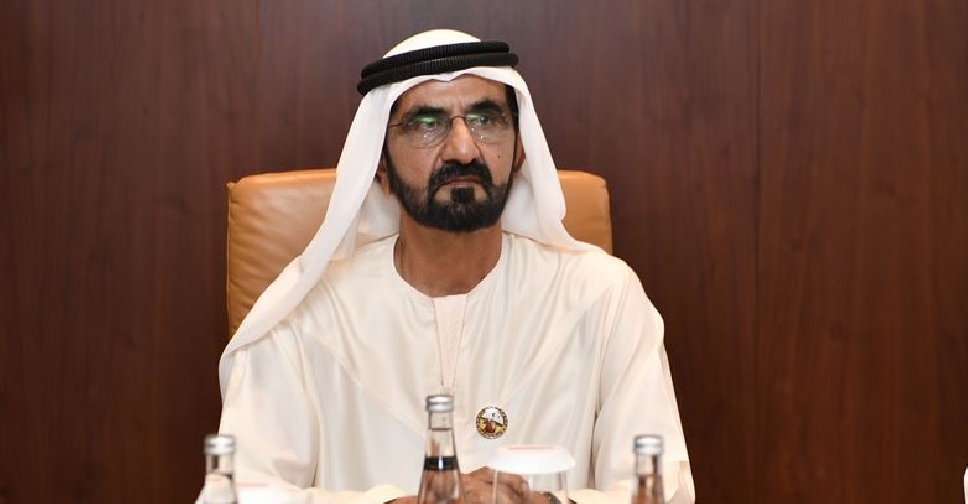 WAM
Sheikh Mohammed bin Rashid Al Maktoum, Vice President and Prime Minister of the UAE and Ruler of Dubai has been in touch with top performing Grade 12 pupils to congratulate them on their final year exam results.
He'd spoken to pupils at public schools operated by Emirates Schools Establishment.
Taking to Twitter, His Highness wrote that he'd spoken with Mazoon Al-Ketbi and Somaya Al-Ketbi, to congratulate them.
We congratulate the first, we congratulate the graduates and we congratulate all parents, he tweeted.
He continued "we congratulate the homeland with a new batch of its sons and daughters, its soldiers, its men and women. The leaders of its future…we give them good news. That their coming days are more beautiful and greater."
Sheikh Mohammed made the comments after the Emirates Schooles Establishment published a list of the performers in Grade 12 from schools which follow the Ministry of Education curriculum.
تحدثت قبل قليل مع مزون الكتبي وسمية الكتبي من أوائل الثانوية العامة لتهنئتهما.. نبارك للأوائل .. نبارك للخريجين .. نبارك لجميع الآباء والأمهات .. نبارك للوطن دفعة جديدة من أبنائه وبناته .. جنوده.. رجاله ونسائه .. وقادة مستقبله .. ونبشرهم بأن أيامهم القادمة أجمل وأعظم بإذن الله.. pic.twitter.com/SMlu2QWwLv

— HH Sheikh Mohammed (@HHShkMohd) June 28, 2022