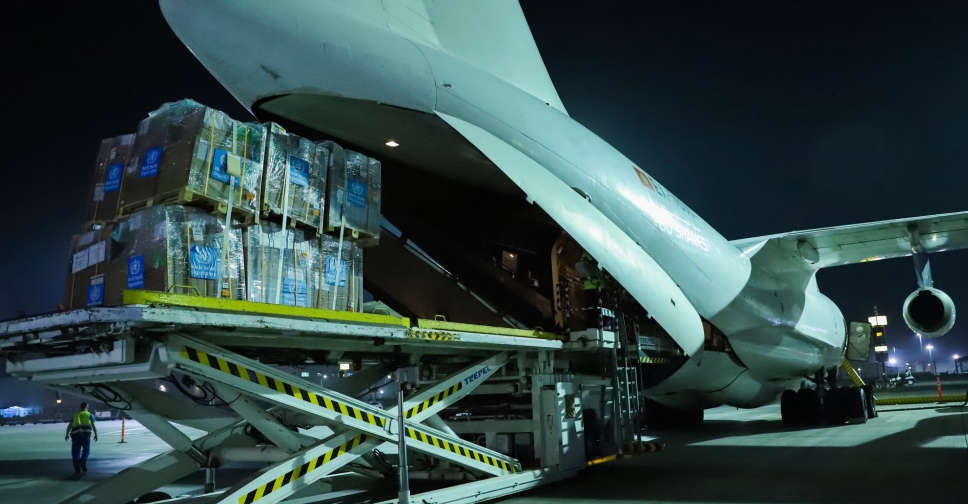 @IHC_UAE/ Twitter
A plane carrying over 24 tonnes of relief materials has been dispatched to Afghanistan based on the directives of His Highness Sheikh Mohammed bin Rashid Al Maktoum, Vice President and Prime Minister of the UAE and Ruler of Dubai.
The initiative is aimed at supporting those affected by the recent earthquake that hit eastern Afghanistan.
The cargo flight departed for Kabul, carrying essential medicines, medical items, and cholera kits supplied by the World Health Organisation (WHO) from its warehouses in the International Humanitarian City (IHC) in Dubai.
"Many organisations that we host in IHC are working around the clock to mobilize resources, and we are coordinating with them to provide all the required support to transport relief from our warehouses into Afghanistan. Time is of the essence, and Dubai and the UAE's leadership consider a swift response a humanitarian duty to save lives," said Giuseppe Saba, CEO of IHC.
Vice President and Prime Minister of the UAE and Ruler of Dubai, His Highness Sheikh Mohammed bin Rashid Al Maktoum, upon the request of the international humanitarian community and the World Health Organisation (WHO), pic.twitter.com/nfiGTzk5Pc

— IHC (@IHC_UAE) June 28, 2022
More from UAE