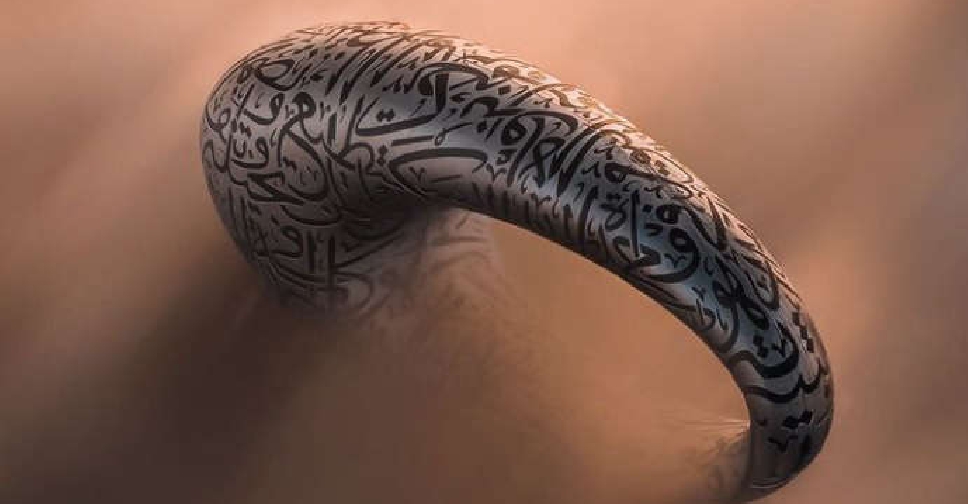 "The future does not wait. The future can be designed and built today."
Those are one of three inspirational quotes of His Highness Sheikh Mohammed bin Rashid Al Maktoum, Vice-President and Prime Minister of the UAE and Ruler of Dubai, that adorns the Museum of the Future.
Designed by architect Shaun Killa, the Arabic calligraphy on the facade of the "most beautiful building on earth" hopes to inspire people to build a better tomorrow.
"We may not live for hundreds of years, but the products of our creativity can leave a legacy long after we are gone" and "The future belongs to those who can imagine it, design it, and execute it" are the other quotes that feature on the panels.
The iconic landmark, which will open its doors on Tuesday – 22.02.2022, will welcome guests to embark on a journey to the year 2071.
Unlike a traditional museum that showcases fragments of the past, the Museum of the Future will provide a portal to the future, in a scientific attempt to explore its variables, potential challenges and expected characteristics.
It's a "living museum" that aims to contribute to a deep intellectual movement, through connecting thinkers and experts from around the world and acting as a testbed for future generations to create innovative solutions for the challenges facing society.
Rising 77 metres above the ground, the striking structure is an architectural marvel, built by using robotic technology and with an emphasis on sustainability.
The pillarless structure is powered with 4,000 megawatts of solar energy and is home to seven unique and distinct floors.
Tickets are priced AED 145 for adults, with free access for children under three, Emirati citizens over the age of 60, people of determination and their accompanying caregiver.